Shipping free Gopro Mount Bracket Stabilizer Bicycle Clip with Screw for Insta360 GO / DJI Osmo Action / GoPro HERO9
****Gopro Mount Bracket Stabilizer Bicycle Clip,Gopro Mount,Gopro Bicycle Clip *****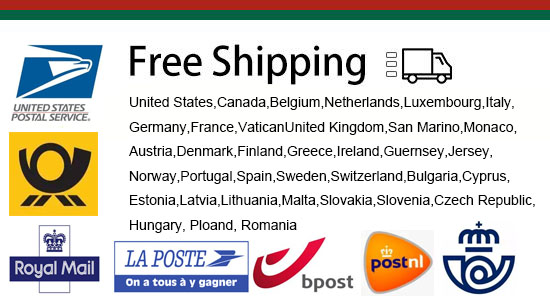 Shipping free Gopro Mount Bracket Stabilizer Bicycle Clip with Screw for Insta360 GO / DJI Osmo Action / GoPro HERO9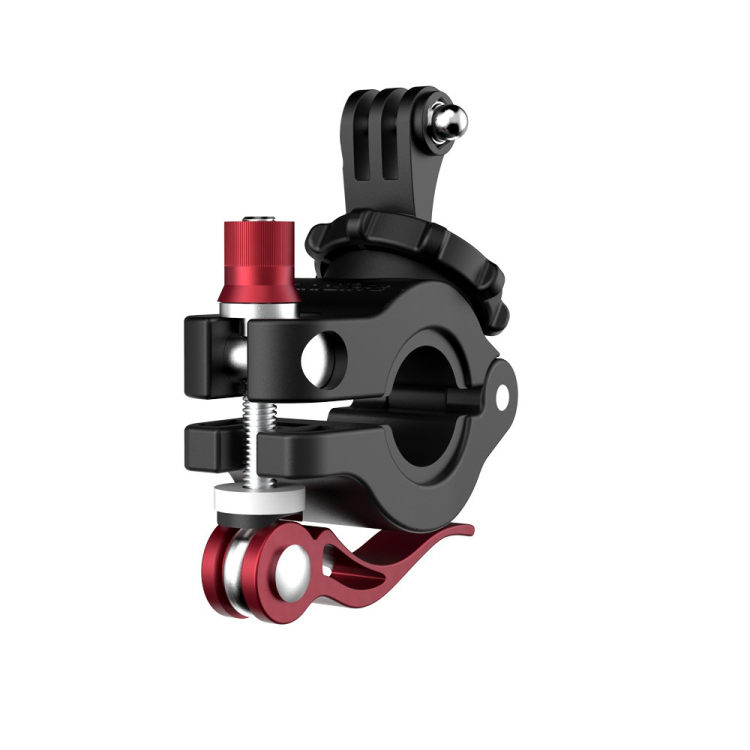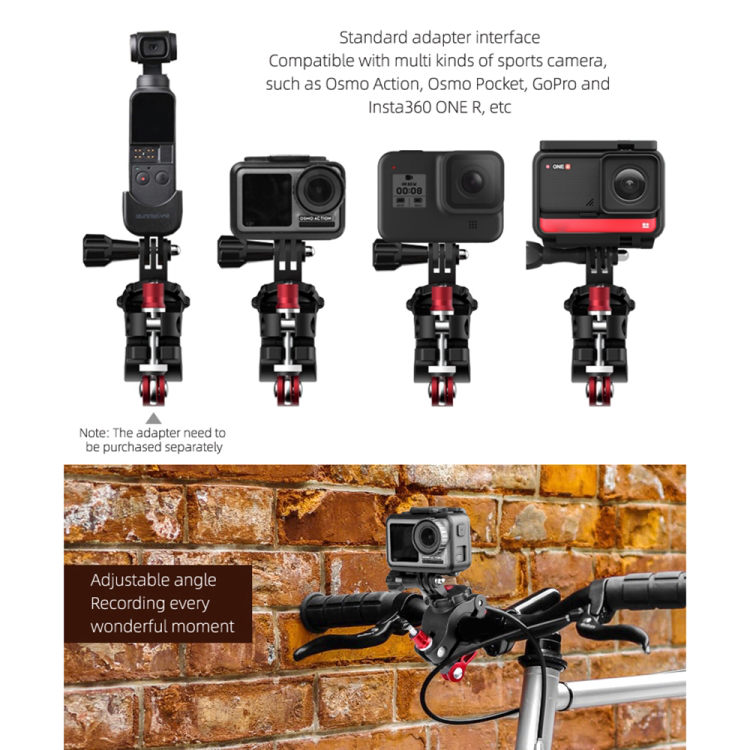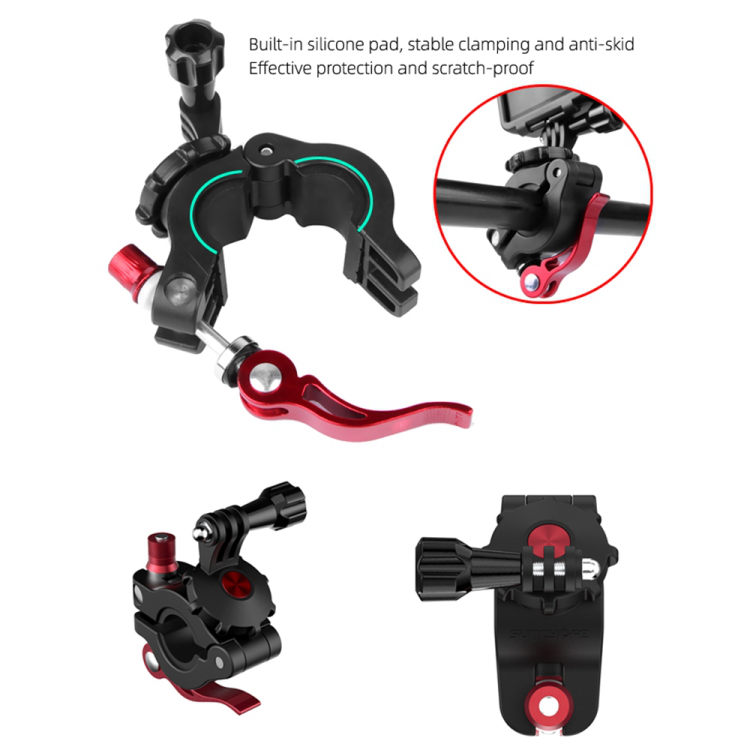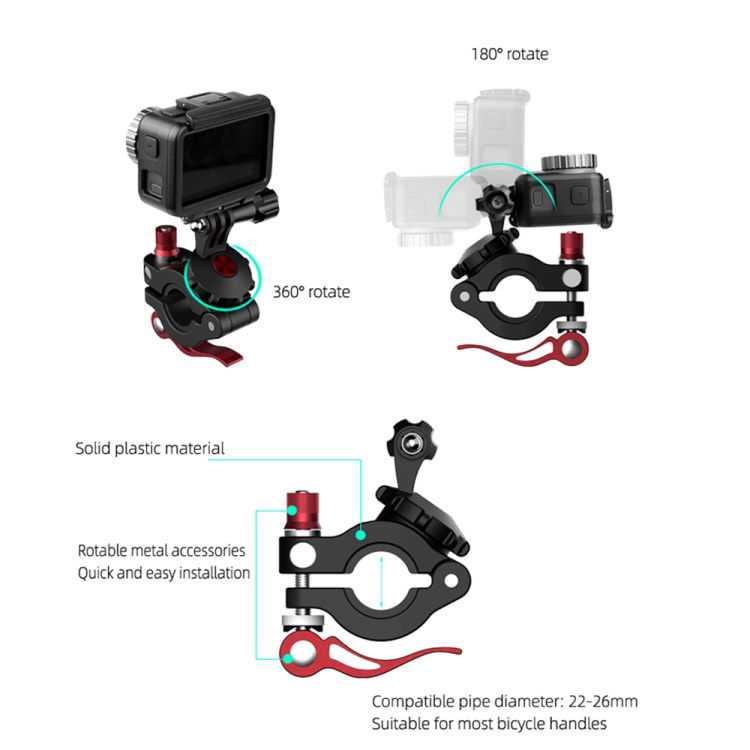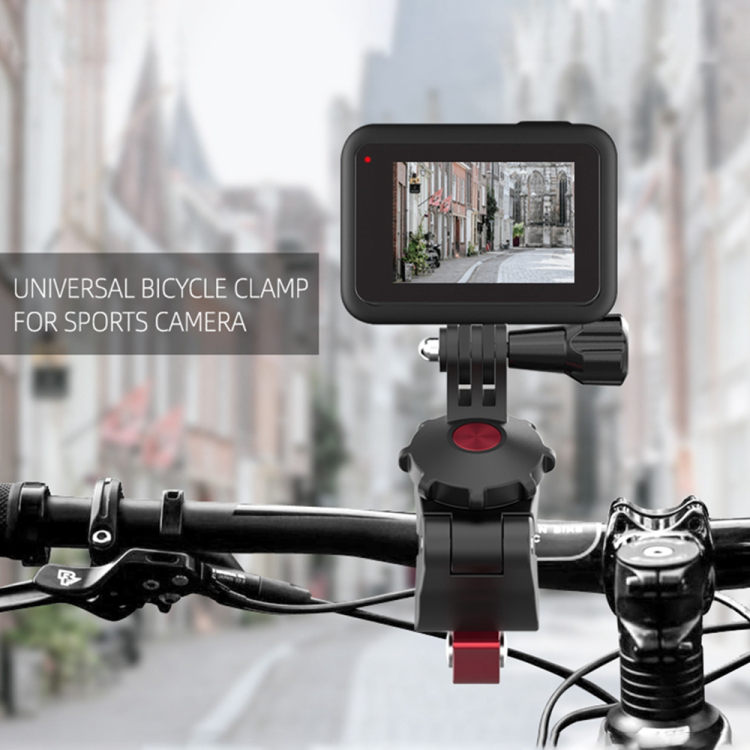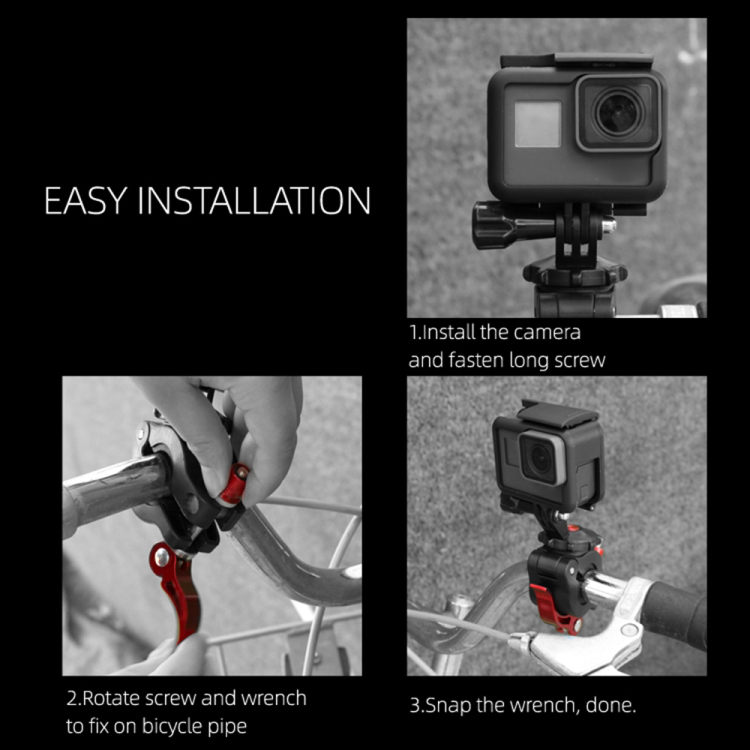 Shipping free Gopro Mount Bracket Stabilizer Bicycle Clip with Screw for Insta360 GO / DJI Osmo Action / GoPro HERO9 Description
1. Made of metal material, scratch-resistant, wear-resistant, durable, available for our use.
2. The shooting angle can be adjusted freely to record every wonderful moment
3. Rotatable metal quick release fastener, easy to install, suitable for most bicycles
4. Built in silicone anti-skid pad, more reliable clamping, effective protection of handlebars, prevent scratches
5. Convenient installation and easier shooting
6. Compatible with DJI Osmo action / DJI Osmo pocket / GoPro / insta360 one R / insta360 GO
7. Compatible pipe diameter: 22-26mm suitable for most bicycle handles.
[Wide Range Compatibility]
Included GoPro Adapter for all GoPro-Like Action Cameras, such as: DJI OSMO ACTION/GoPro Hero 8 7 6 / 5 Black / Session / Hero 4 / Session / Hero+/ Hero+ LCD / Hero3+ / Hero3 SJCAM SJ4000 SJ4000WIFI SJ5000 Xiaomi YI Yi 4K DBPOWER GEEKPRO Lightdow LD4000 LD6000WIFI ASX ActionPro Canany QUMOX ICEFOX Vic Tsing Topjoy KIPTOP MAOZUA TomTom Bandit + Cameras like Canon / Nikon / Olympus / Fujifilm / VTech Kidizoom Kids Camera SONY Actioncams / Samsung Gear 360. 
**
Shipping free Gopro Mount Bracket Stabilizer Bicycle Clip with Screw for Insta360 GO / DJI Osmo Action / GoPro HERO9 Specification
Specification:
General
Compatible with
DJI: Pocket 2 , OM 4 , Osmo Mobile 3 , Osmo Action , Osmo Pocket Gimbal , Osmo Mobile 2 , Osmo Mobile
Gopro: HERO9 Black , MAX , HERO8 Black , HERO7 White , HERO7 Silver , HERO7 Black , NEW HERO , Fusion , HERO6 Black , HERO5 Black , HERO5 Session , Hero Session , HERO4 Session , HERO4
Package Weight
One Package Weight 0.10kgs / 0.23lb
Qty per Carton 288
Carton Weight 30.00kgs / 66.14lb
Carton Size 66cm * 39cm * 26cm / 25.98inch * 15.35inch * 10.24inch
Loading Container 20GP: 398 cartons * 288 pcs = 114624 pcs
40HQ: 925 cartons * 288 pcs = 266400 pcs
****
*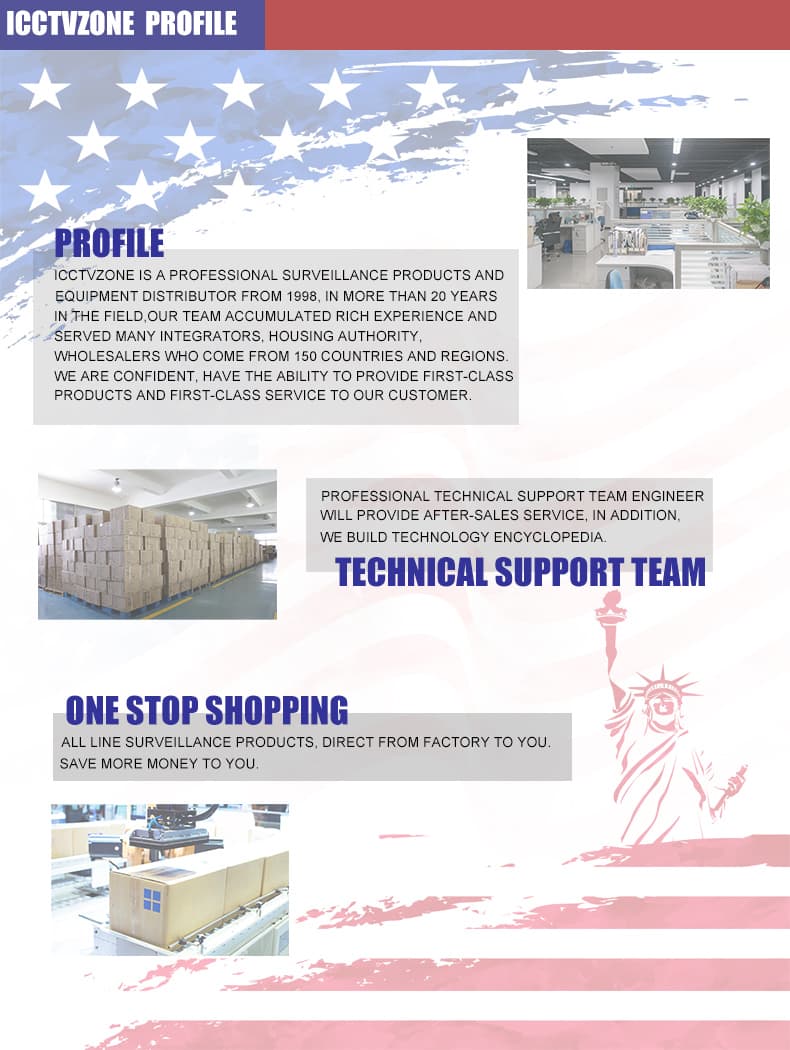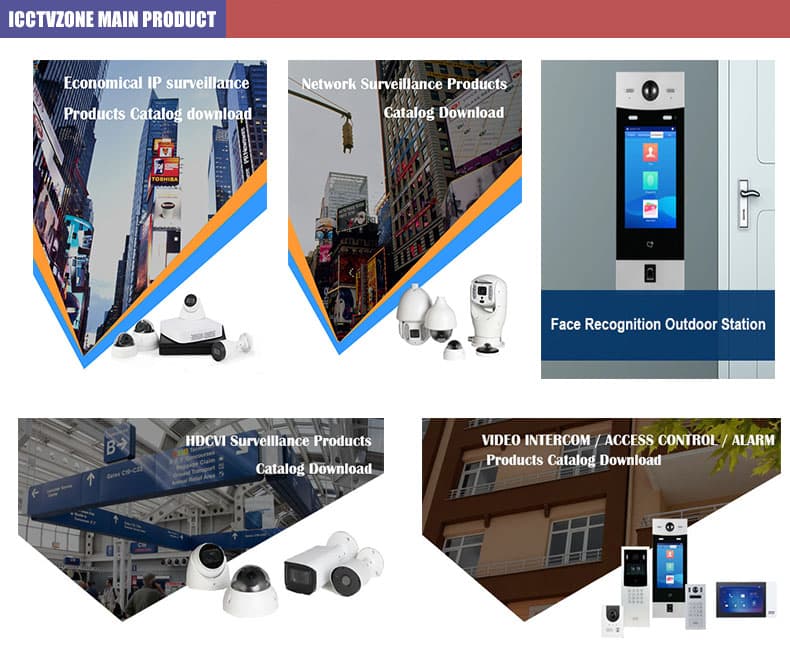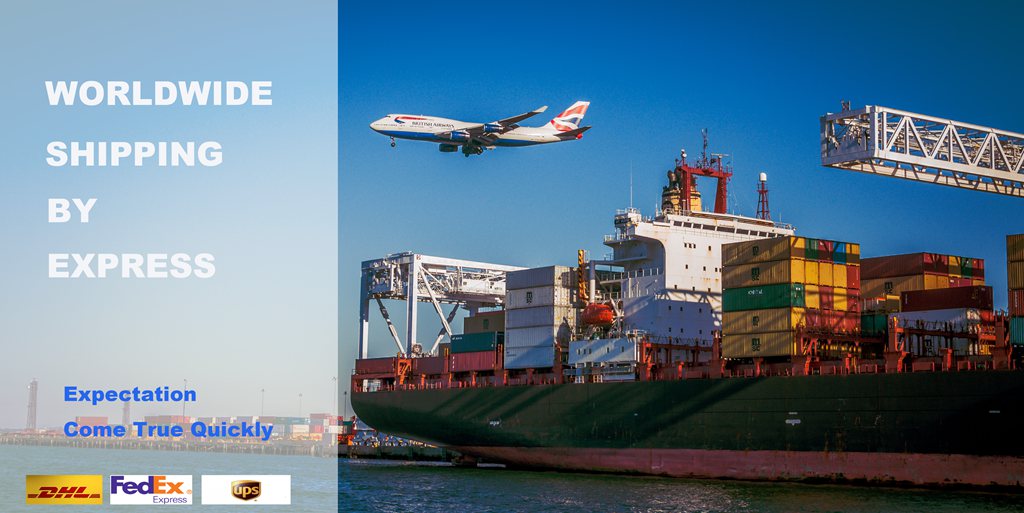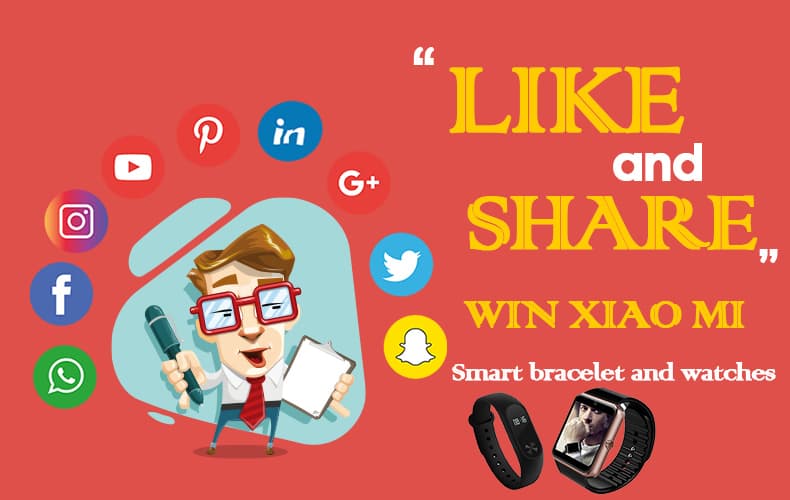 *
*
****Gopro Mount Bracket Stabilizer Bicycle Clip,Gopro Mount,Gopro Bicycle Clip***
| | |
| --- | --- |
| Brand | Description |
| History | Color sit amet, consectetur adipiscing elit. In gravida pellentesque ligula, vel eleifend turpis blandit vel. Nam quis lorem ut mi mattis ullamcorper ac quis dui. Vestibulum et scelerisque ante, eu sodales mi. Nunc tincidunt tempus varius. Integer ante dolor, suscipit non faucibus a, scelerisque vitae sapien. |