Shipping Free 65W GaN2 Lite Charger Baseus USB C Charger 65W Dual Type-C Charger USB Type-C Quick Charge US Adapter PD3.0 QC3.0 Fast Charging Compatible for iPhone/iPad/Laptop/Switch 100-240V
SKU
TOT-MBA-PAA3861B-US-1
****65W Charger,65W GaN2 Charger,Baseus USB C Charger, 65W Type-C Charger, USB Type-C Quick Charge, US Adapter, PD3.0 QC3.0 Fast Charging, *****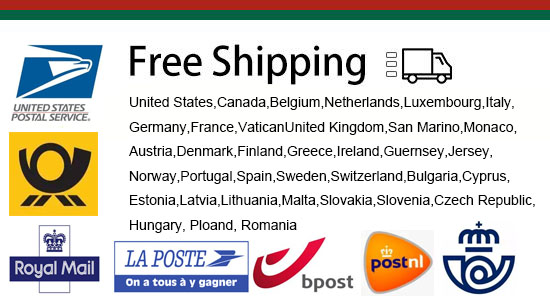 Shipping Free 65W GaN2 Lite Charger Baseus USB C Charger 65W Dual Type-C Charger USB Type-C Quick Charge US Adapter PD3.0 QC3.0 Fast Charging Compatible for iPhone/iPad/Laptop/Switch 100-240V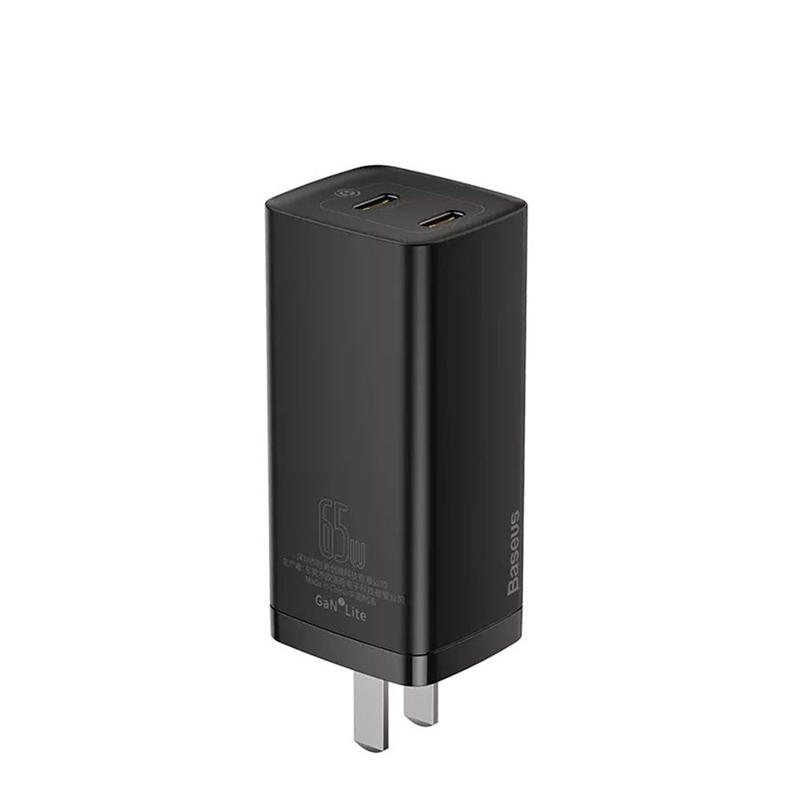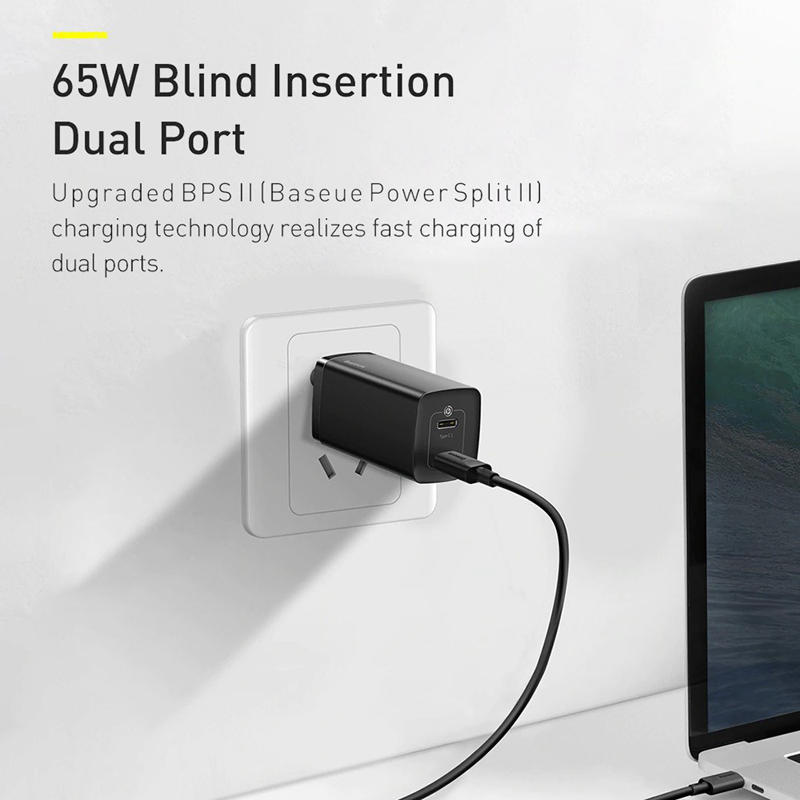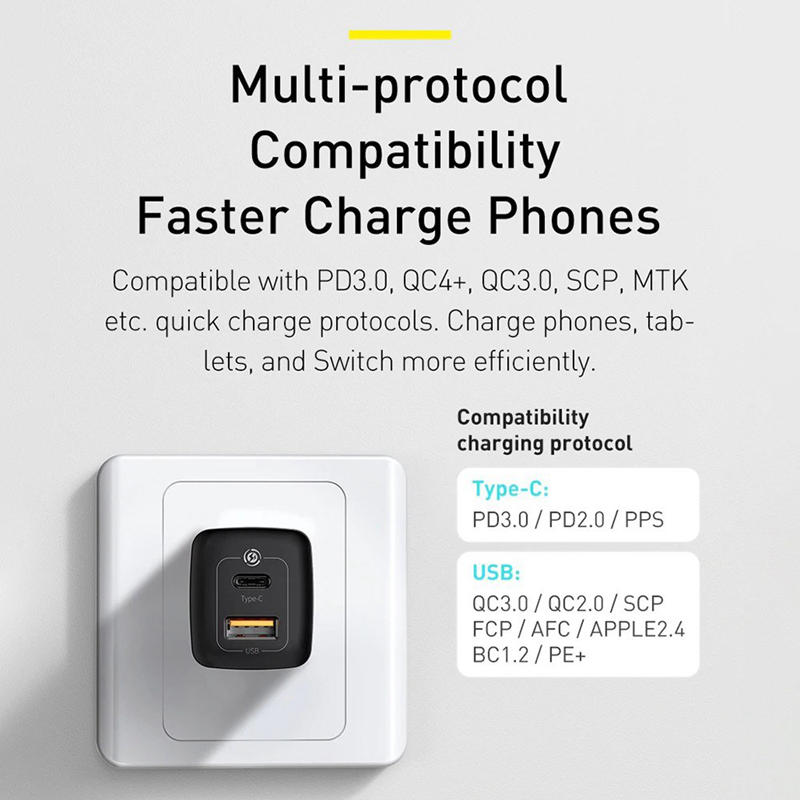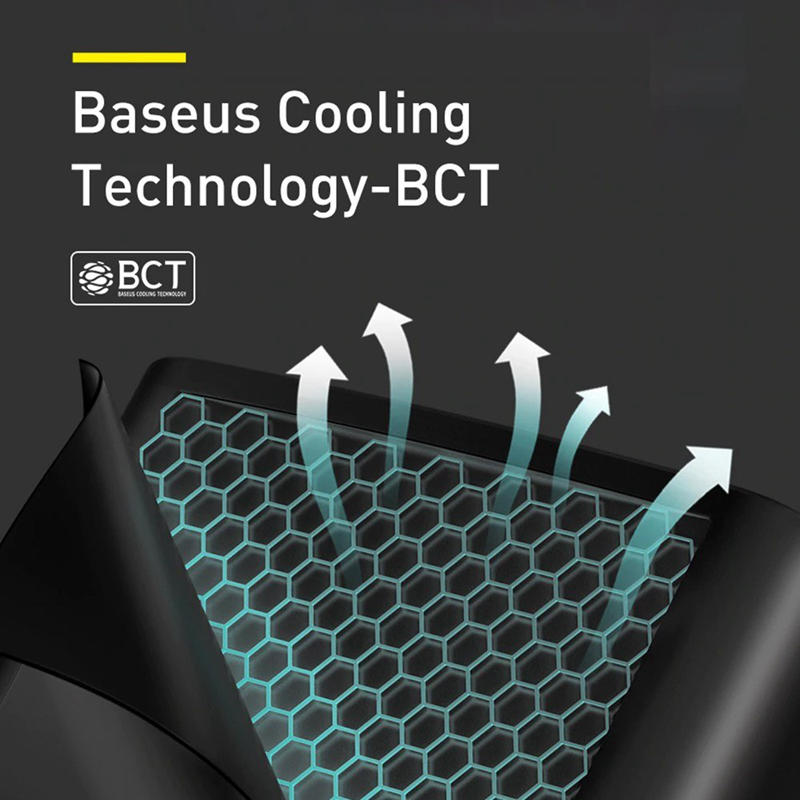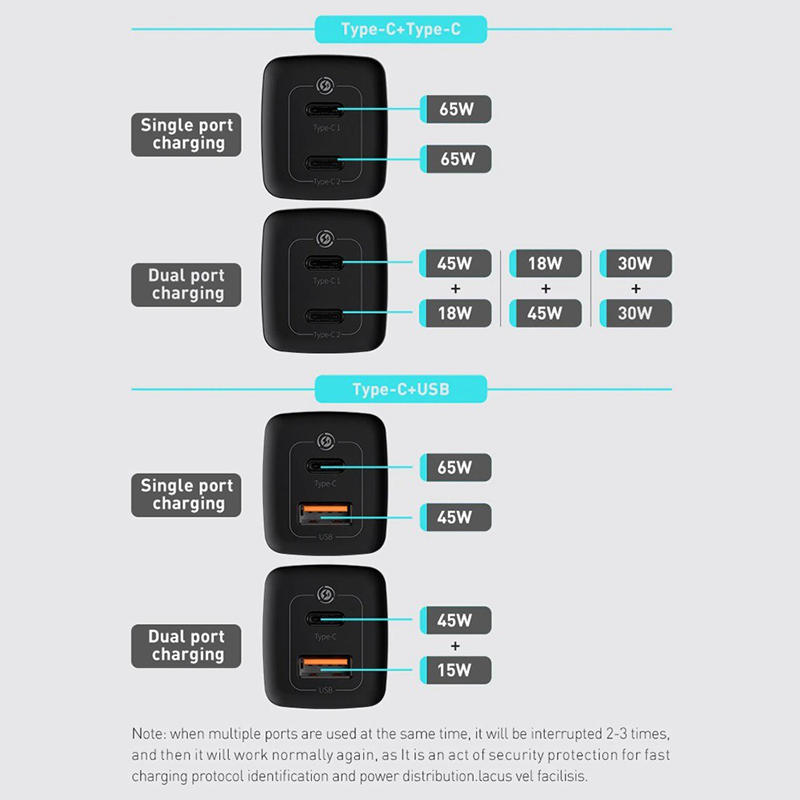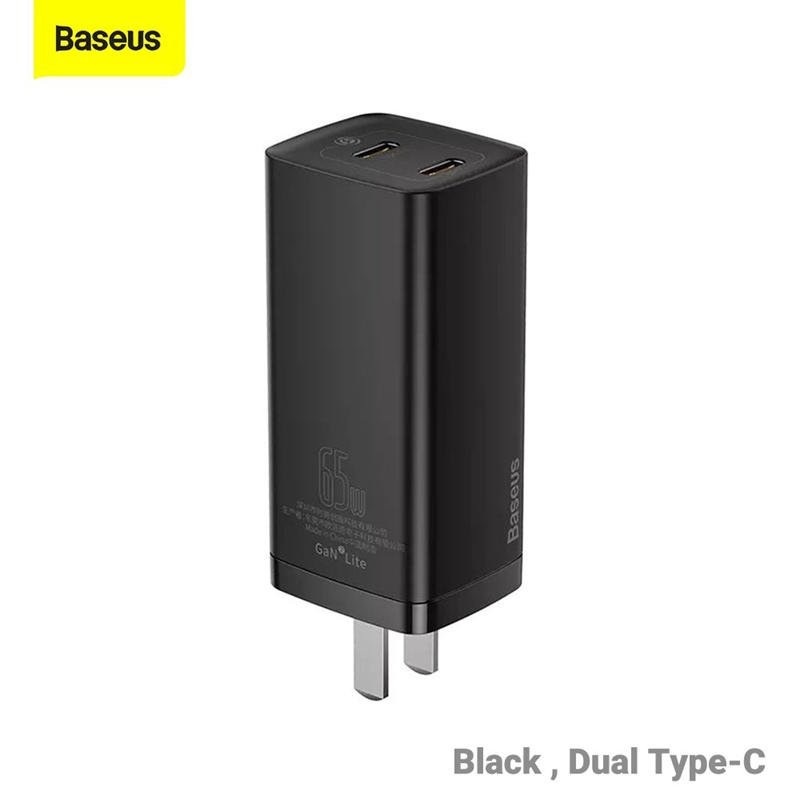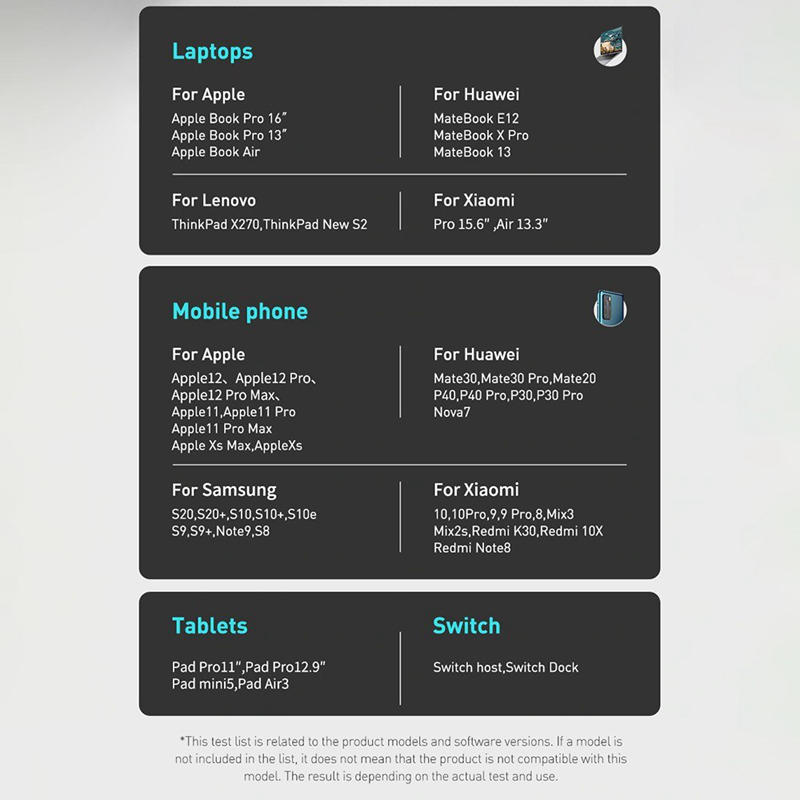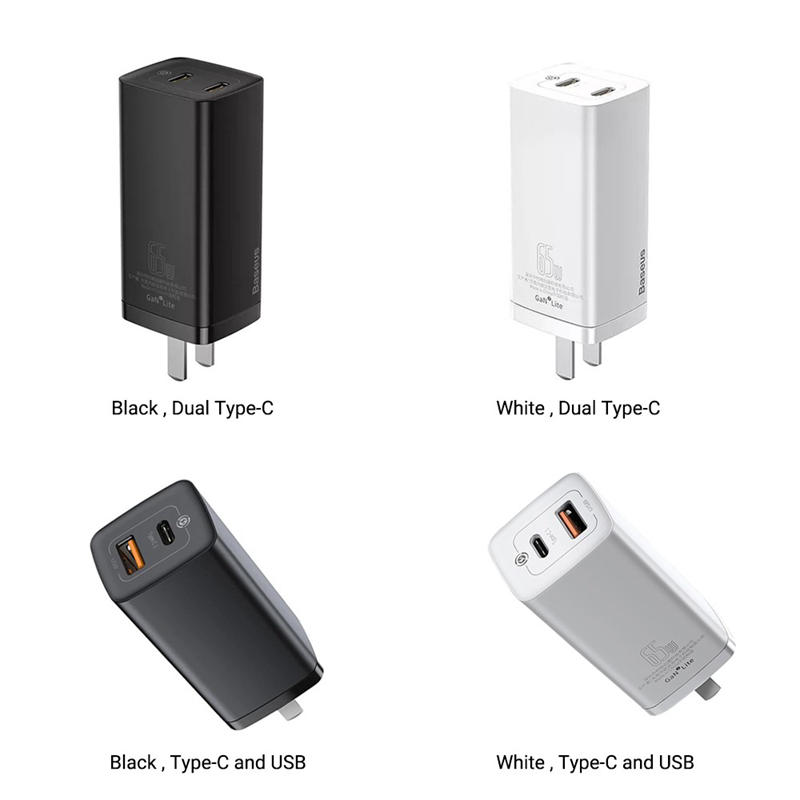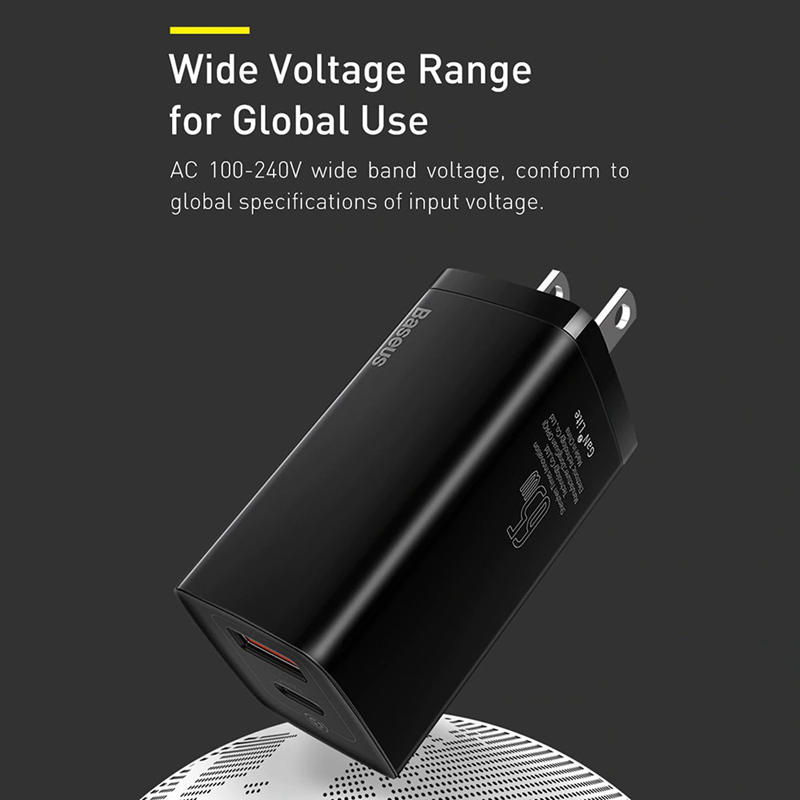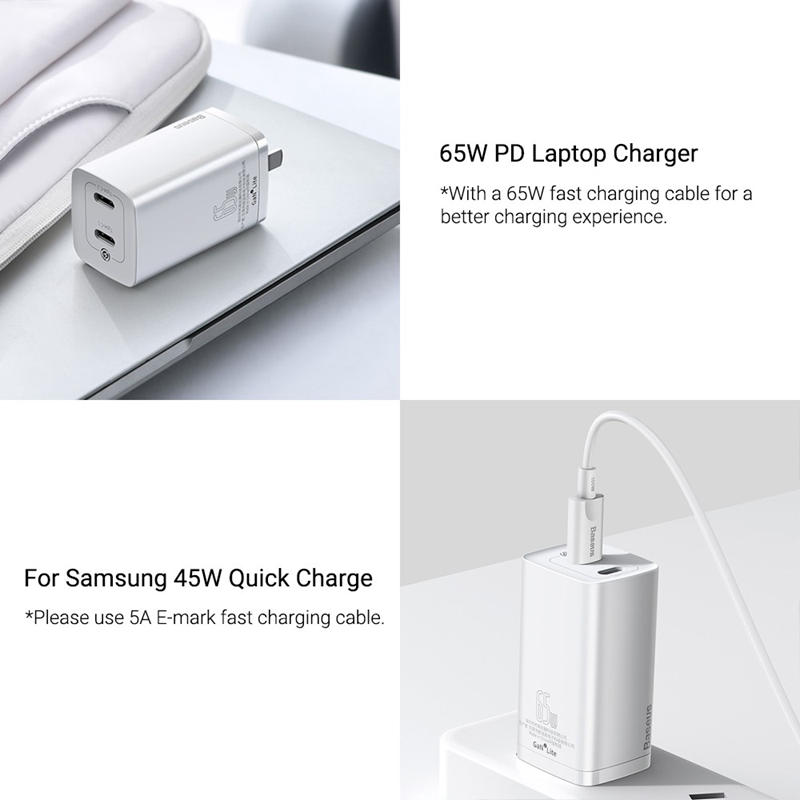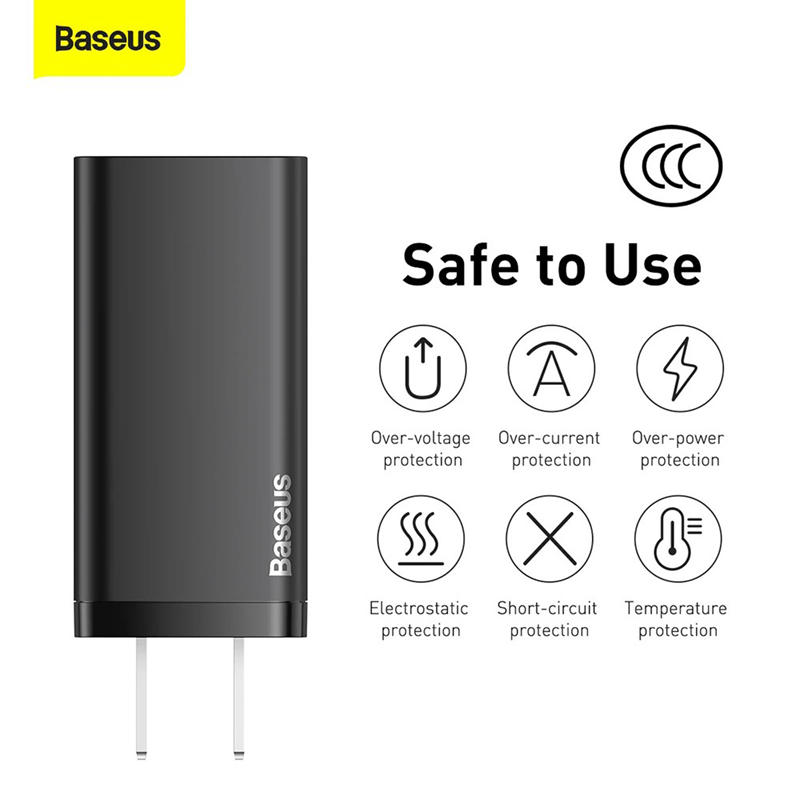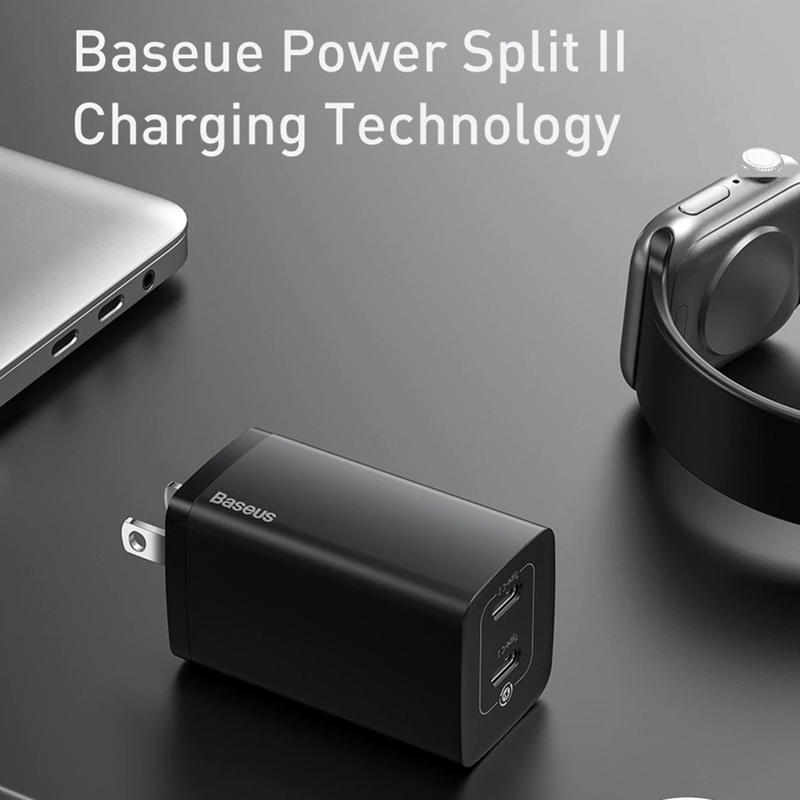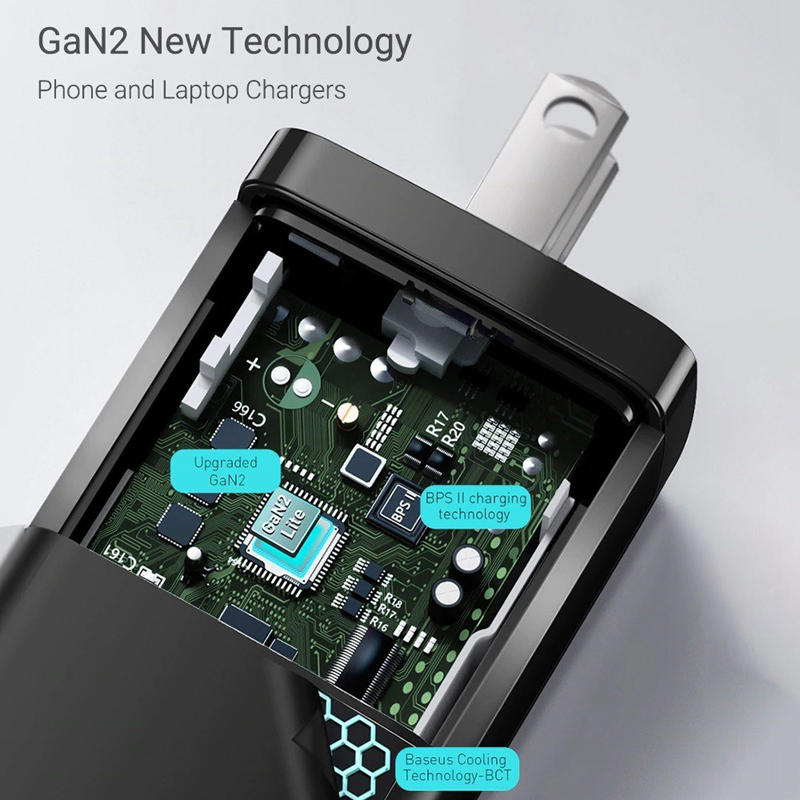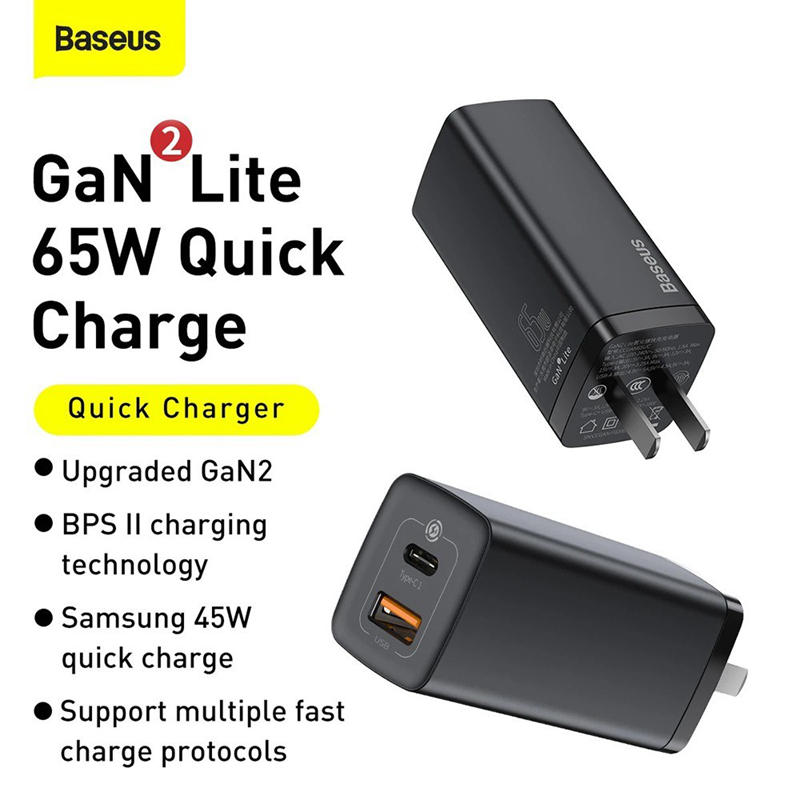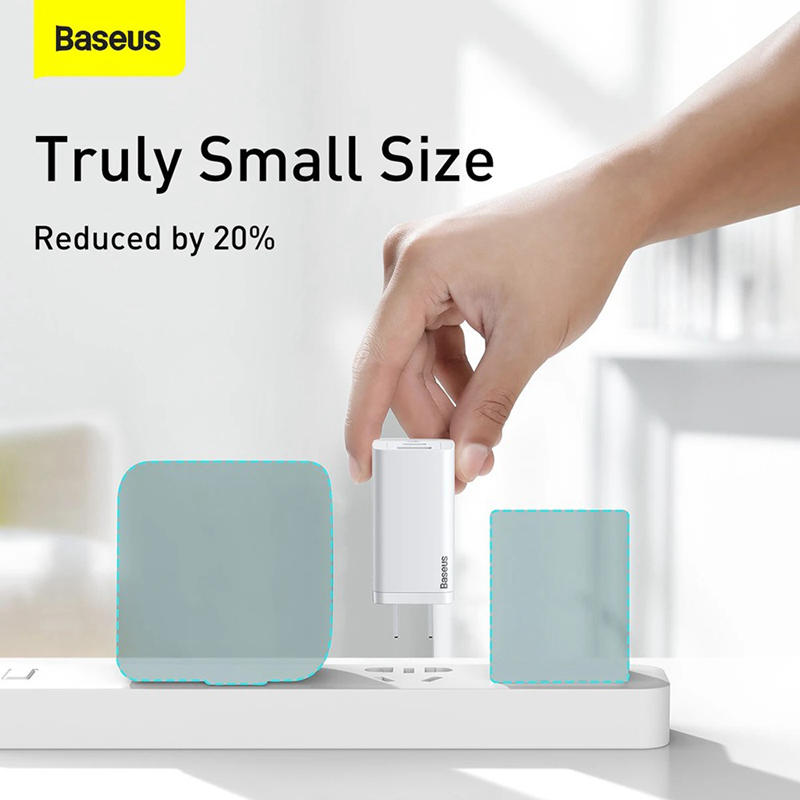 Shipping Free 65W GaN2 Lite Charger Baseus USB C Charger 65W Dual Type-C Charger USB Type-C Quick Charge US Adapter PD3.0 QC3.0 Fast Charging Compatible for iPhone/iPad/Laptop/Switch 100-240V Description
1.Description:
Baseus 65W GaN2 Lite Charger USB Type-C Quick Charge US Adapter PD3.0 QC3.0 Fast Charging Compatible for iPhone/iPad/Laptop/Switch 100-240V
2.Features:
- Adopt BPS II charging technology and Baseus Cooling Technology with 65W high power quick charge.
- Compared to similar power chargers, GaN2 Lite quick charge reduced by 20% truly small size.
- 65W PD Laptop chargers for travel light.
- 45W full speed for fast charging Samsung phones.
- Multi-protocol, compatible with PD3.0, QC4+, QC3.0, SCP, MTK, etc. Charge phones, tablets, and Switch more efficiently.
Shipping Free 65W GaN2 Lite Charger Baseus USB C Charger 65W Dual Type-C Charger USB Type-C Quick Charge US Adapter PD3.0 QC3.0 Fast Charging Compatible for iPhone/iPad/Laptop/Switch 100-240V Specification
Item name: Baseus 65W GaN2 Lite Charger
Color: White/Black (Optional)
Interface: Dual Type-C / USB+Type-C (Optional)
Input: AC 100V-240V~, 50/60Hz, 1.5A Max.
(CN Plug with 2 pins)
Type-C output:5V/3A,9V/3A,12V/3A,15V/3A,20V/3.25A Max.
USB output: 5V/4.5A,4.5V/5A,5V/3A,9V/3A,12V/3A,20V/2.25A
Type-C + Type-C output: 30W+30W
Type-C +USB output: 45W+18W
Product size: 64*35*30 mm
Product weight: 110 g
4.Note:
*There is a little of difference according to manual measurement.
*Item color displayed in photos may be showing slightly different on your computer monitor since monitors are not calibrated same.
*Charging cable not included.
5.Package List:
1 * Baseus 65W GaN2 Lite Charger
******
**
*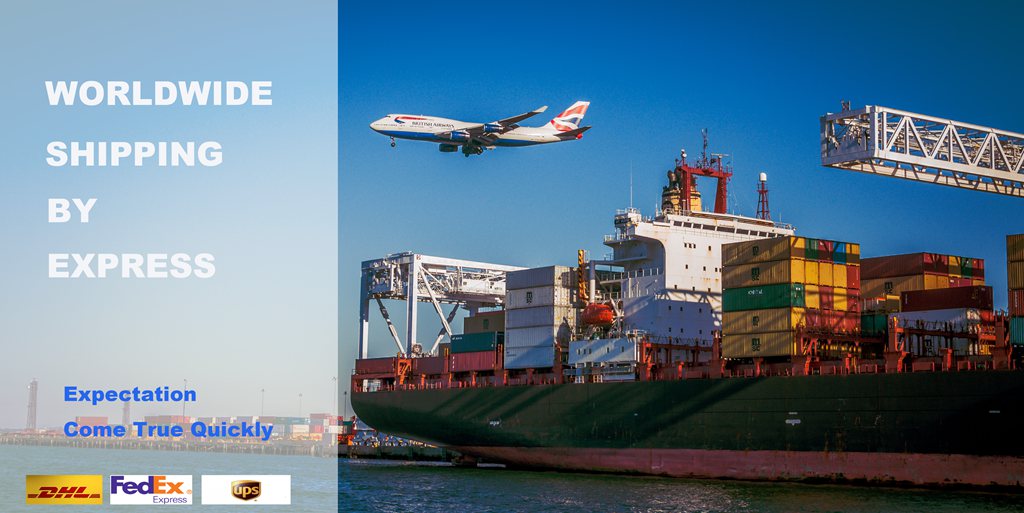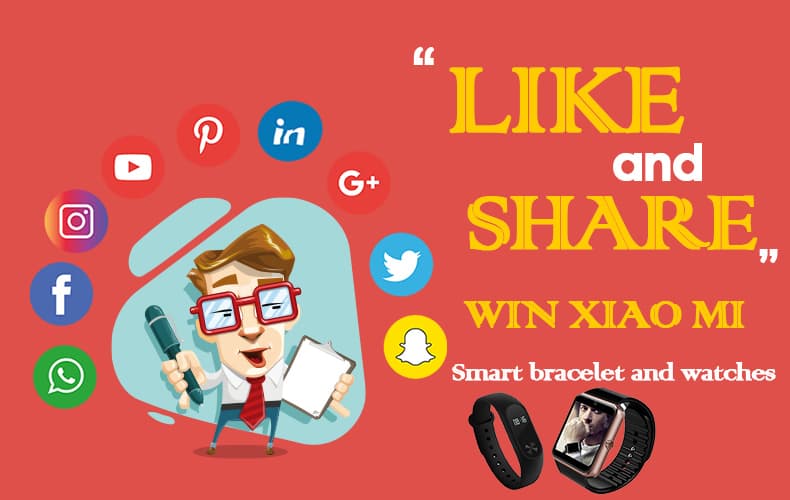 *
*
****65W Charger,65W GaN2 Charger,Baseus USB C Charger, 65W Type-C Charger, USB Type-C Quick Charge, US Adapter, PD3.0 QC3.0 Fast Charging, ***
****
| | |
| --- | --- |
| Brand | Description |
| History | Color sit amet, consectetur adipiscing elit. In gravida pellentesque ligula, vel eleifend turpis blandit vel. Nam quis lorem ut mi mattis ullamcorper ac quis dui. Vestibulum et scelerisque ante, eu sodales mi. Nunc tincidunt tempus varius. Integer ante dolor, suscipit non faucibus a, scelerisque vitae sapien. |