PFA107 - DAHUA DH-PFA107 Adapter Plate of PT Network Camera
PFA107
Adapter Plate of PT Network Camera
>Neat & Integrated design.
>Material: Aluminum.
Because the product always maintains a fast inventory flow, the model you ordered may take longer to produce (about 3 weeks or more days)

, we will push the factory and try our best to ship to you as soon as possible, thank you for your waiting.
PFA107 - DAHUA DH-PFA107 Adapter Plate of PT Network Camera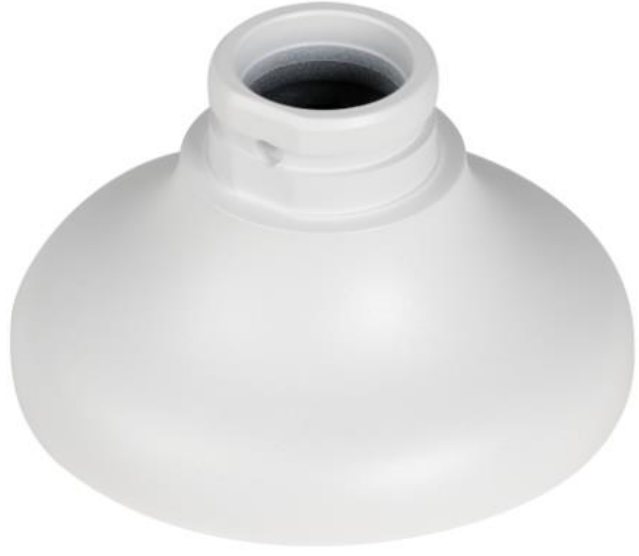 PFA107 - DAHUA DH-PFA107 Adapter Plate of PT Network Camera DIMENSIONS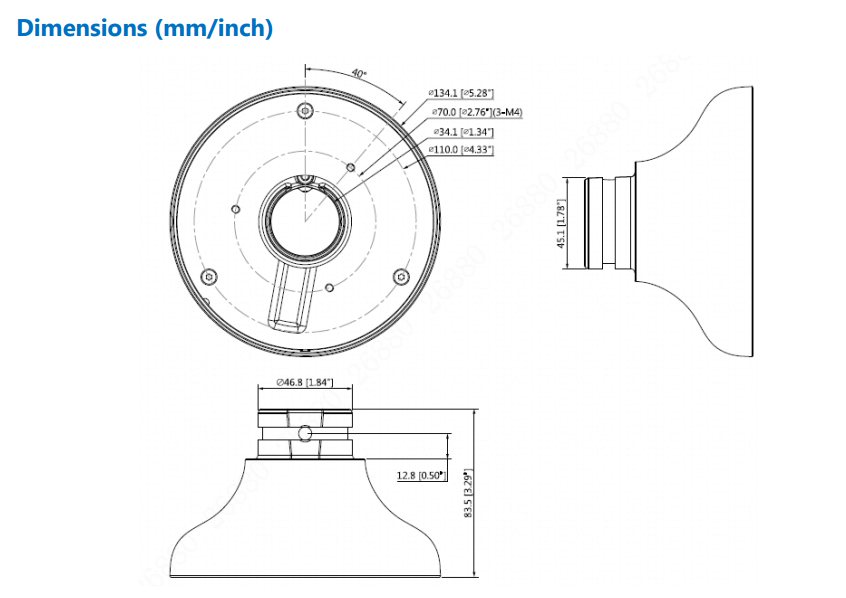 PFA107 - DAHUA DH-PFA107 Adapter Plate of PT Network Camera INSTALLATION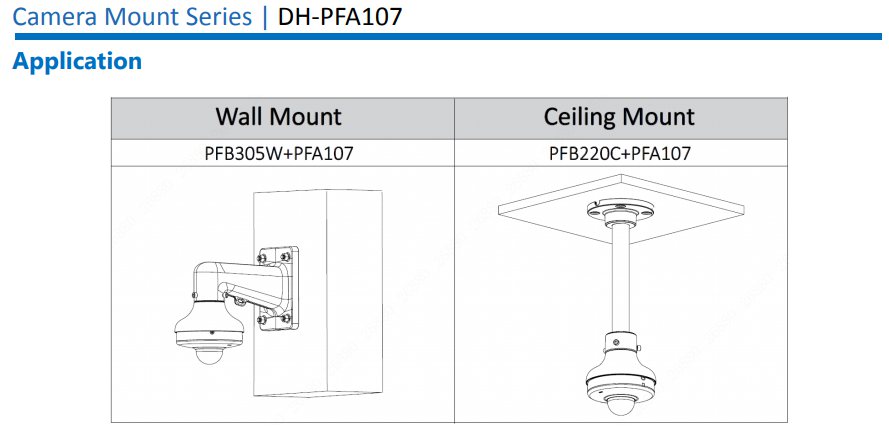 PFA107 - DAHUA DH-PFA107 Adapter Plate of PT Network Camera 
TECHNICAL SPECIFICATIO
********
Model
DH-PFA107
General
Material
Aluminum
Dimension (W x H x D)
Φ134.1mmx83.5mm(Φ5.28"x3.29")
Weight
0.29kg(0.64lb)
Load Bearing
1kg(2.2lb)
Color
White
Operating Temperature
-40ºC ~60ºC(-40℉~140℉)
Humidity
<90% RH
Applicable Model
DH-PFB305W, DH-PFB220C
*
Accessory Selection
************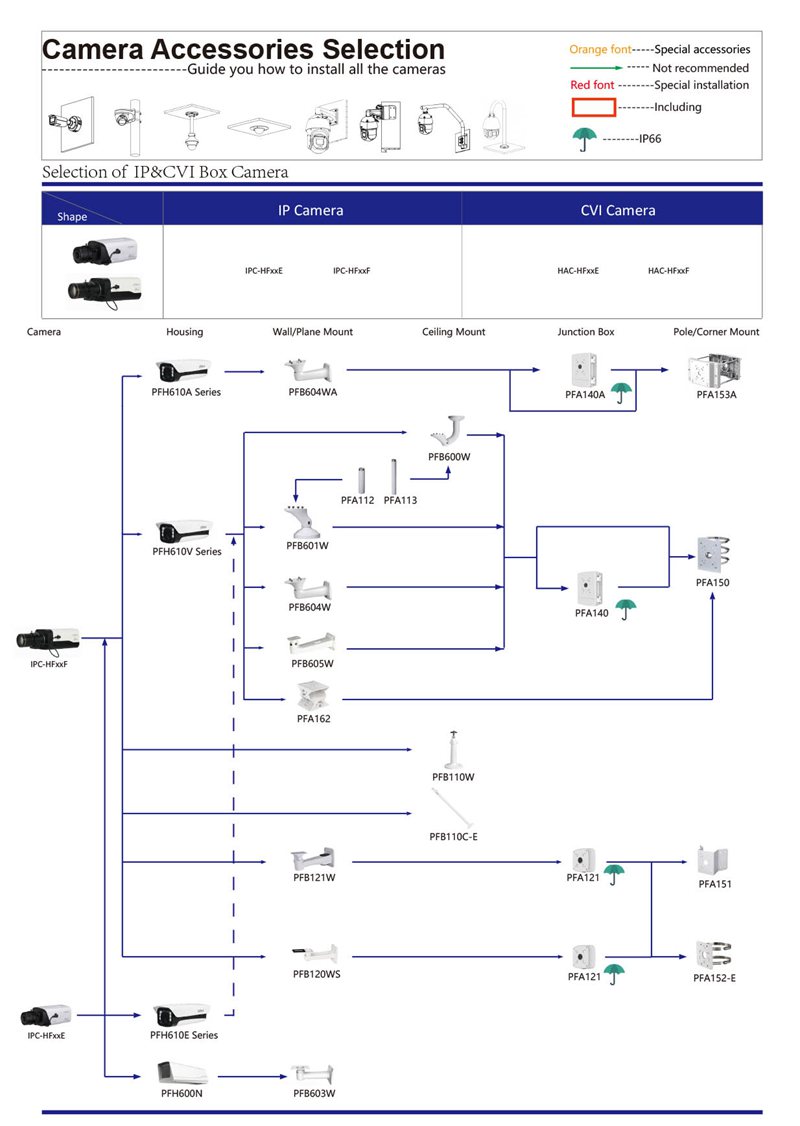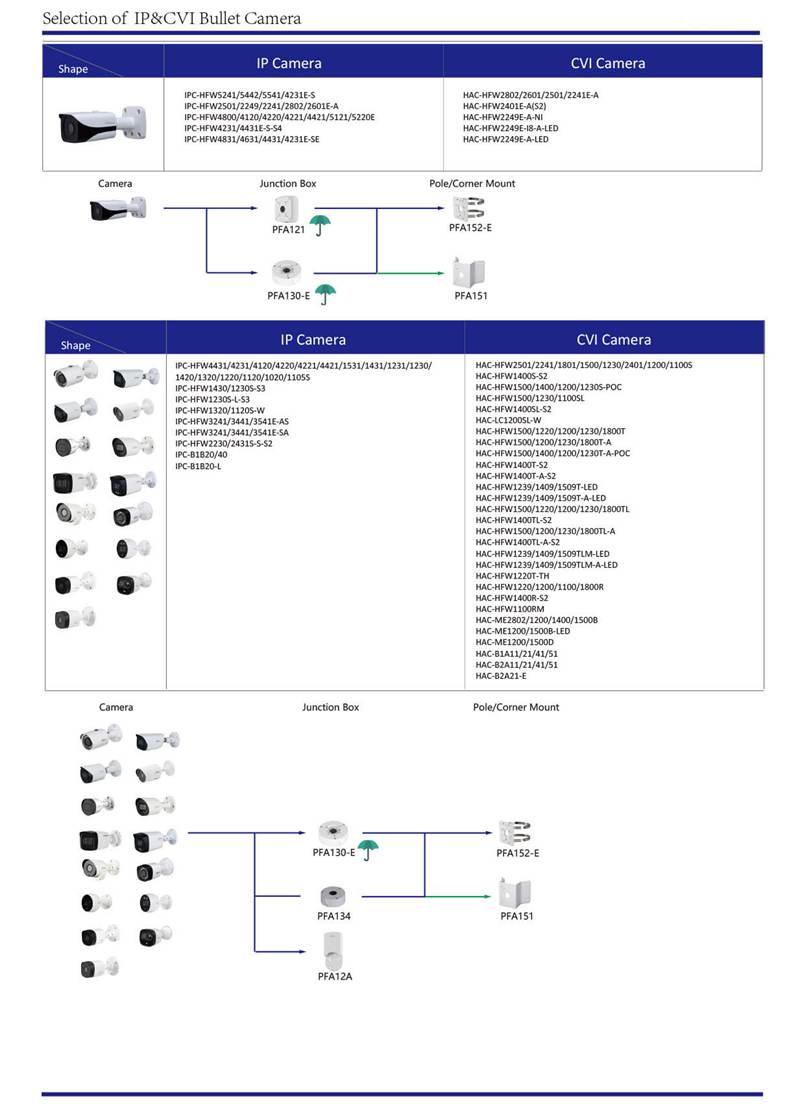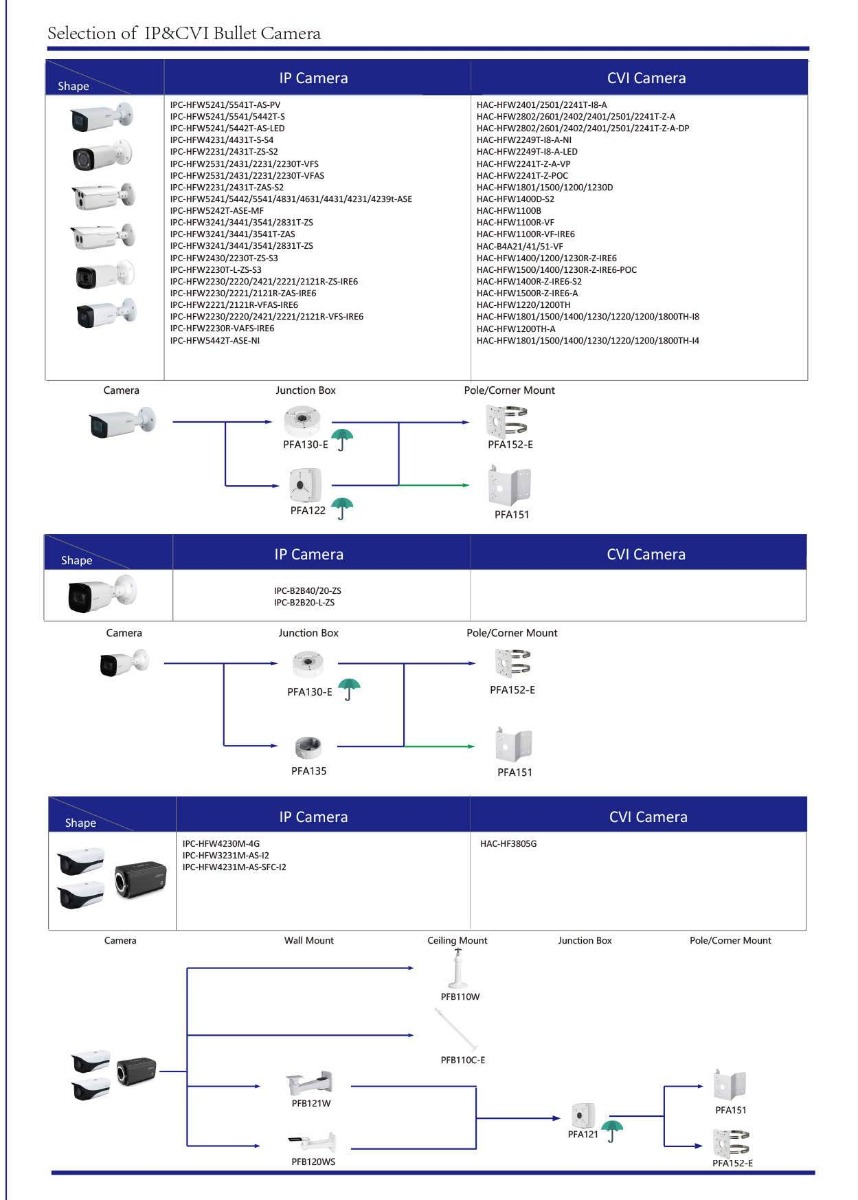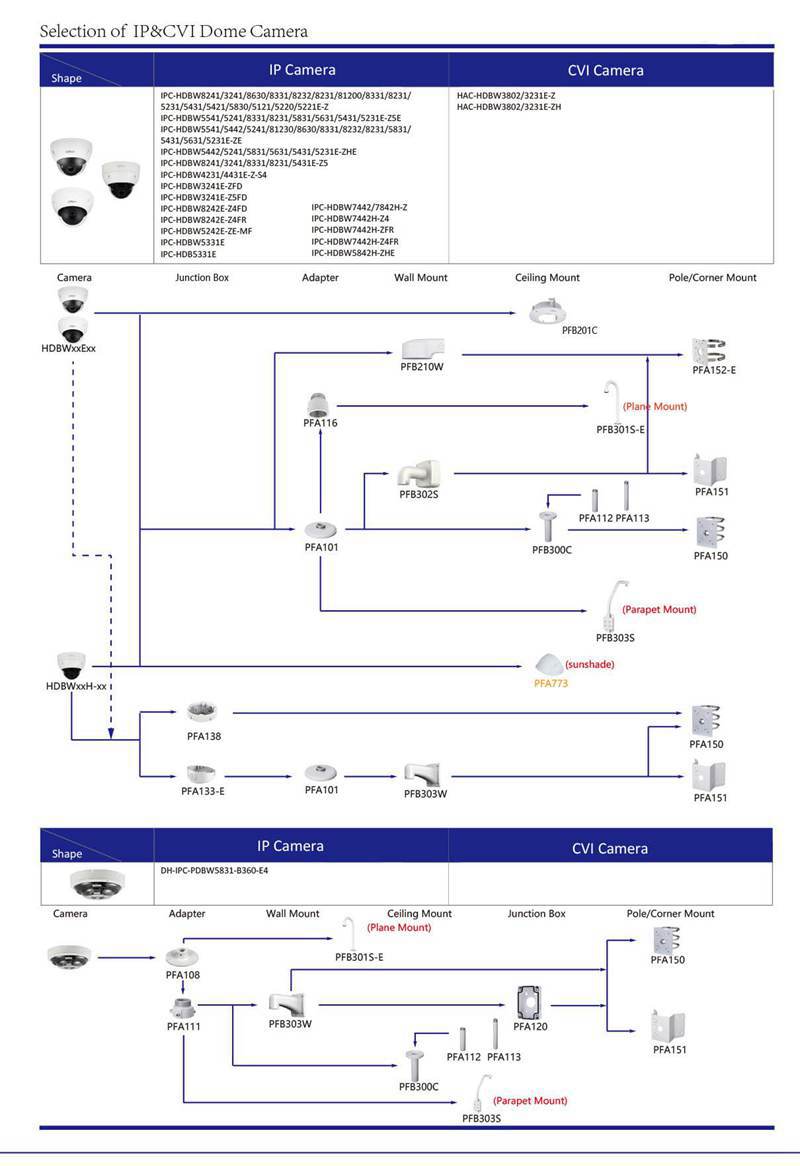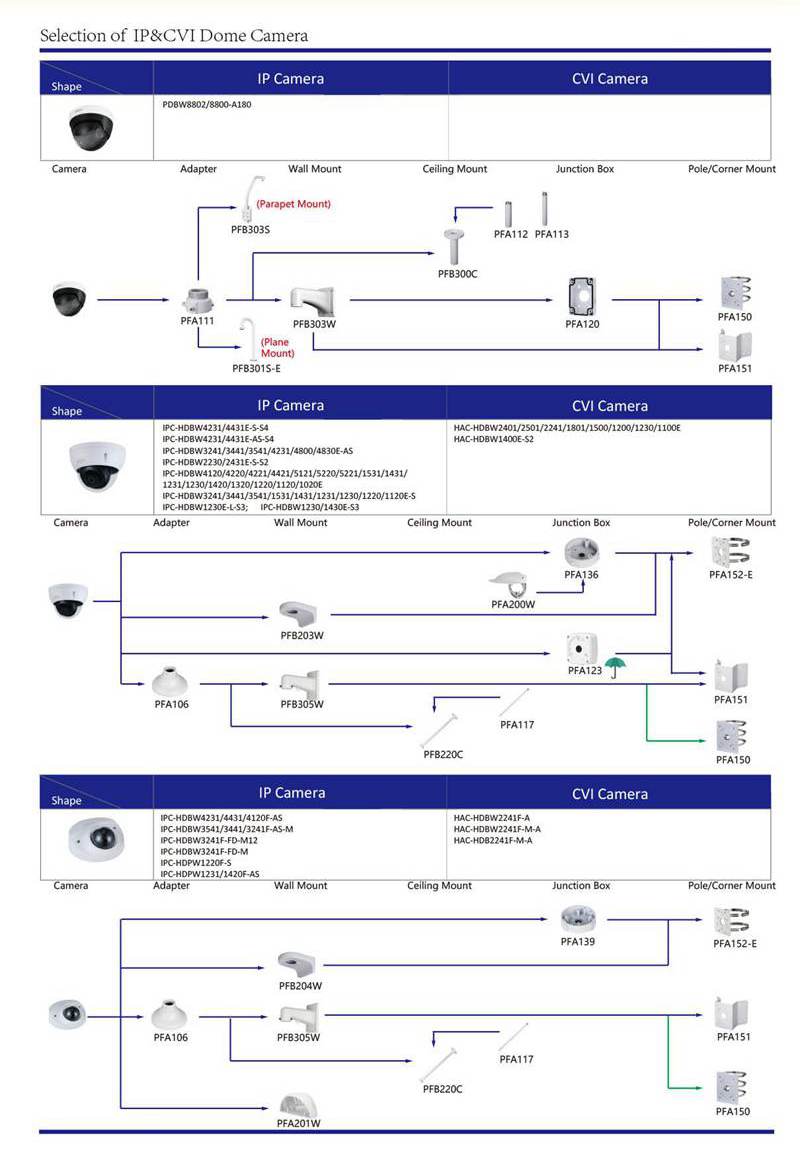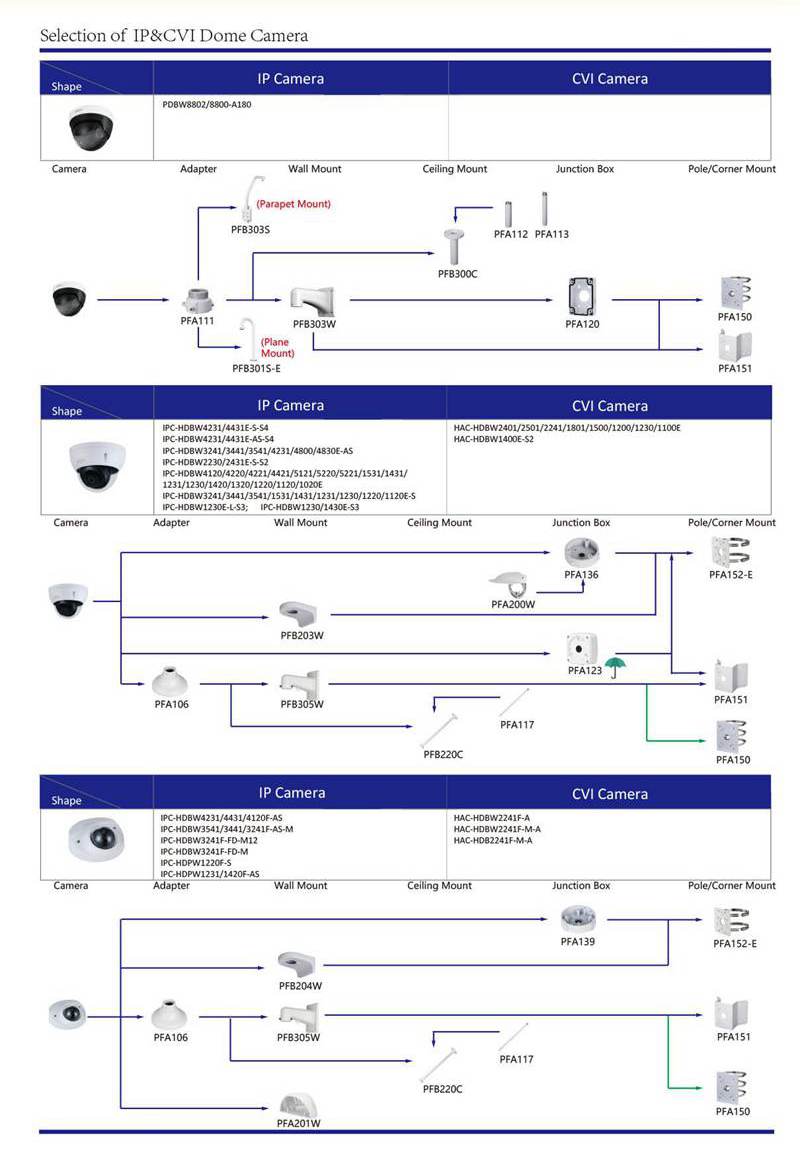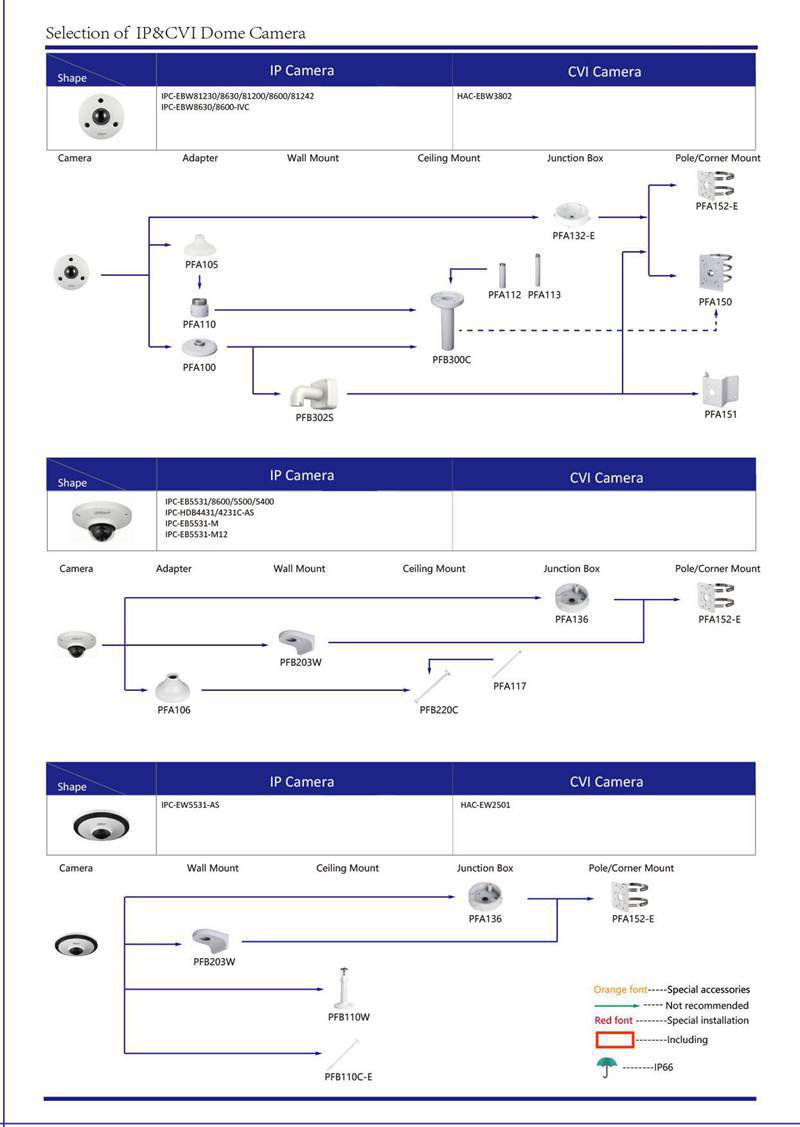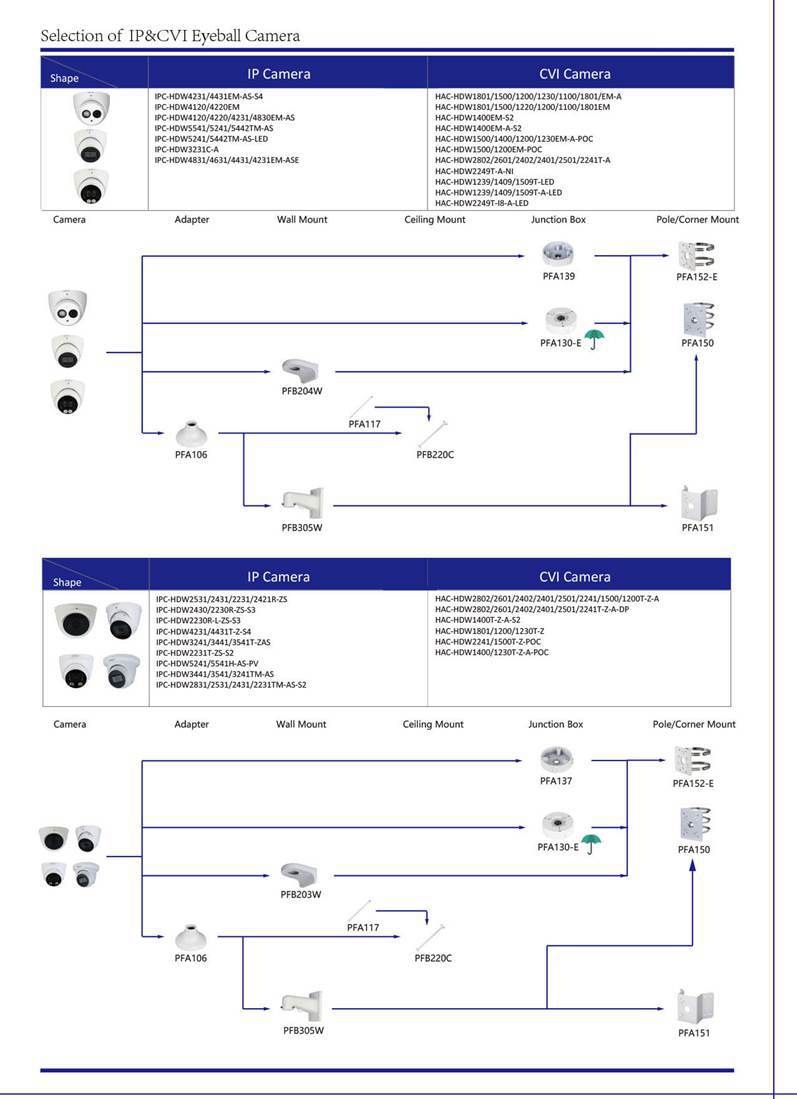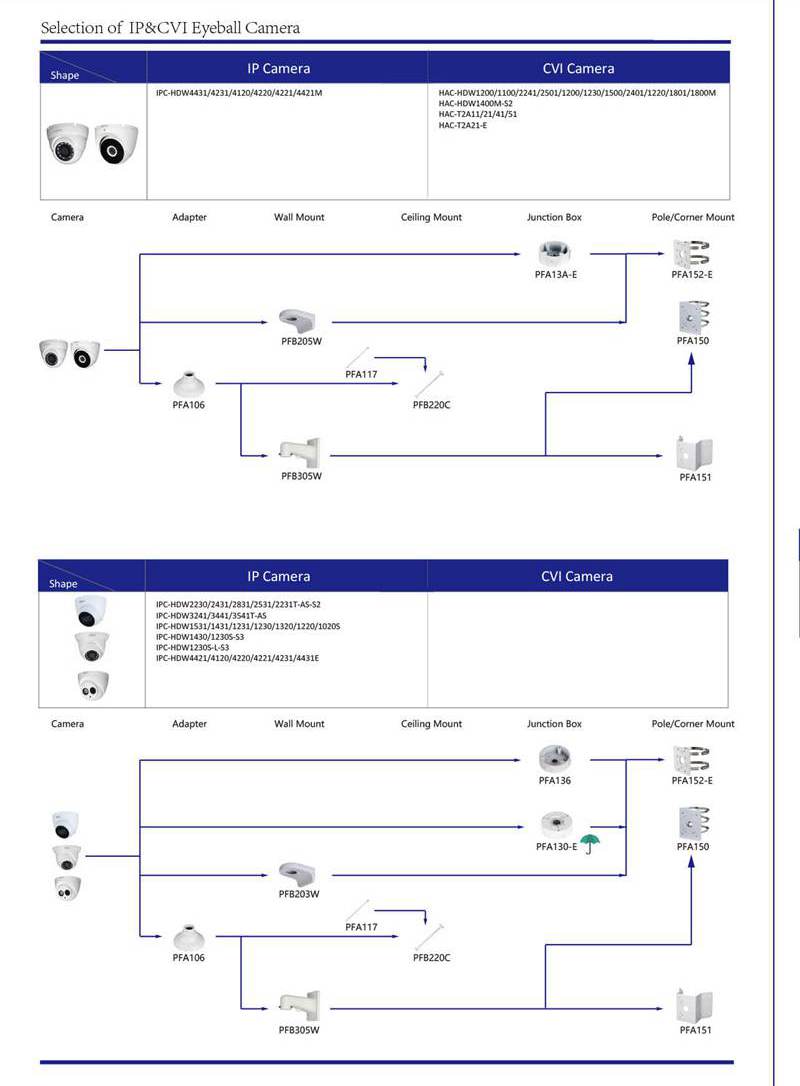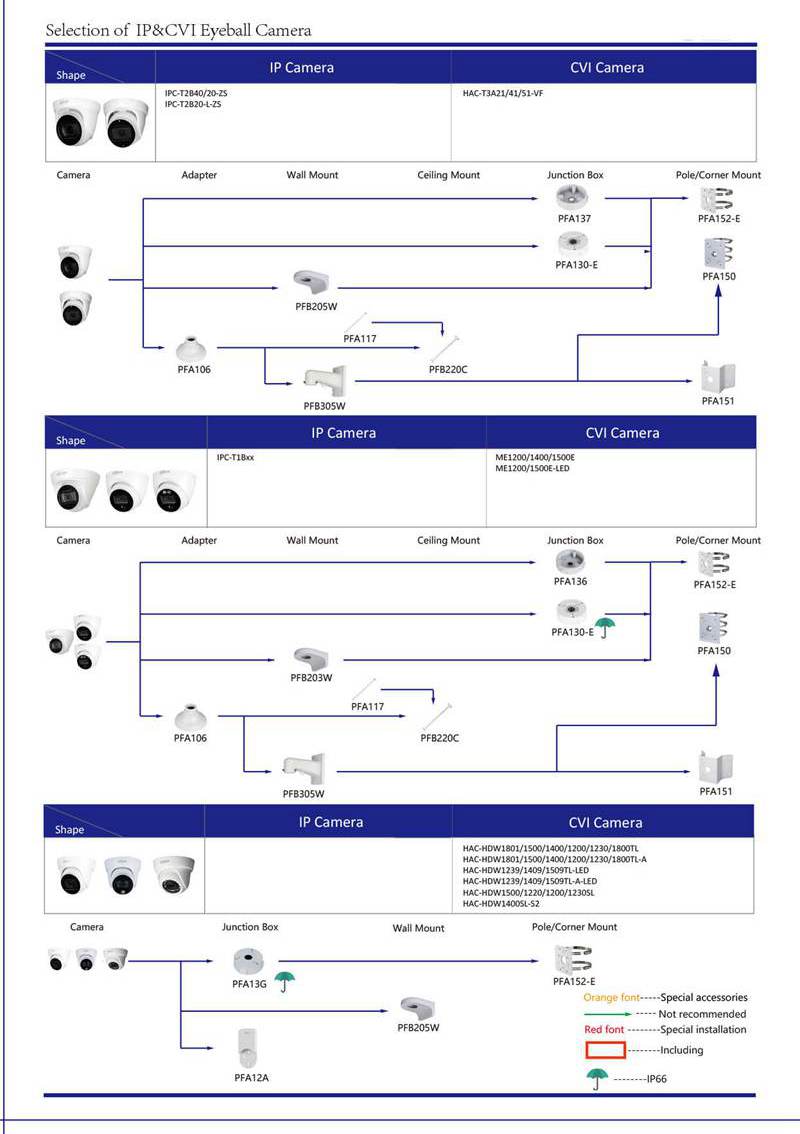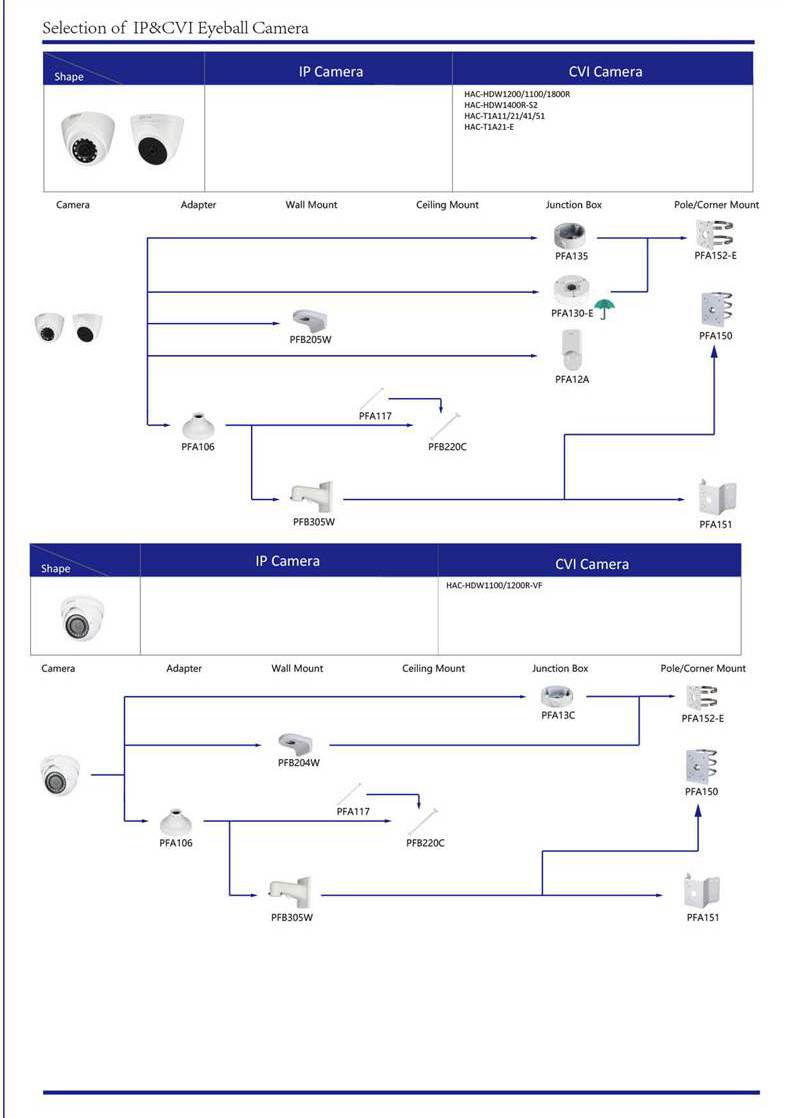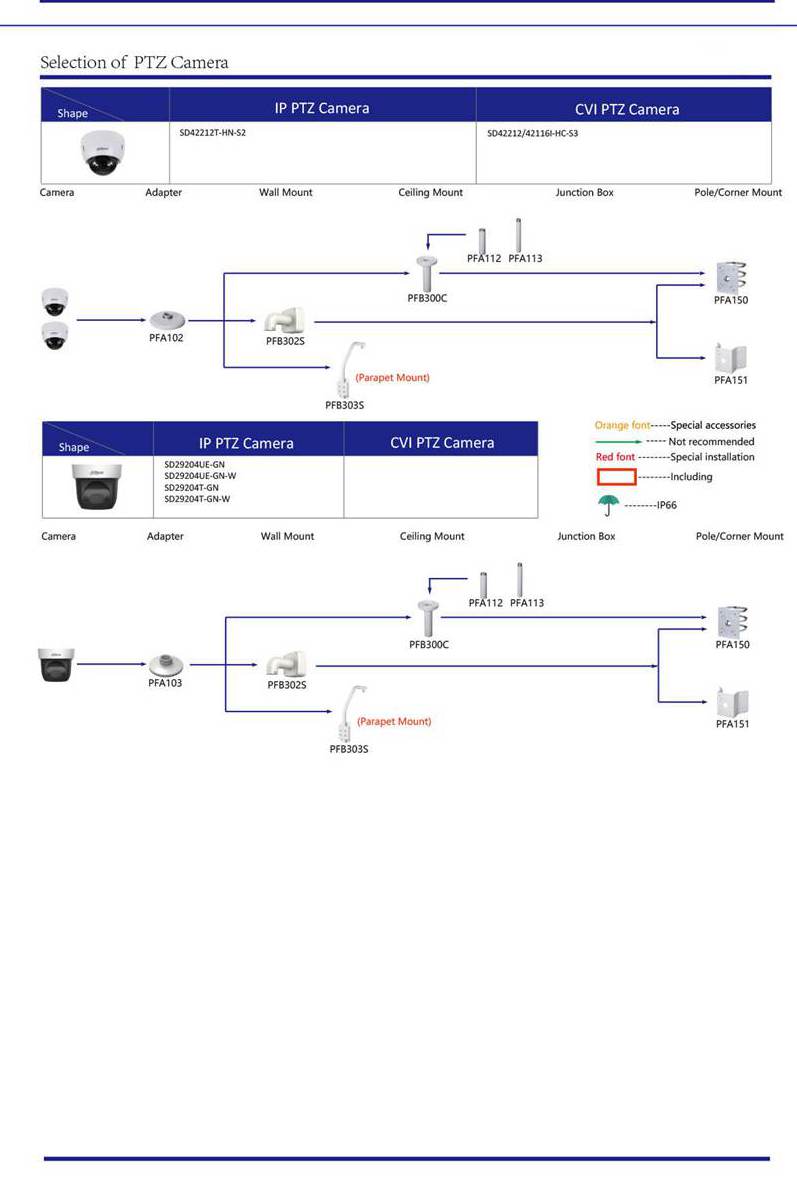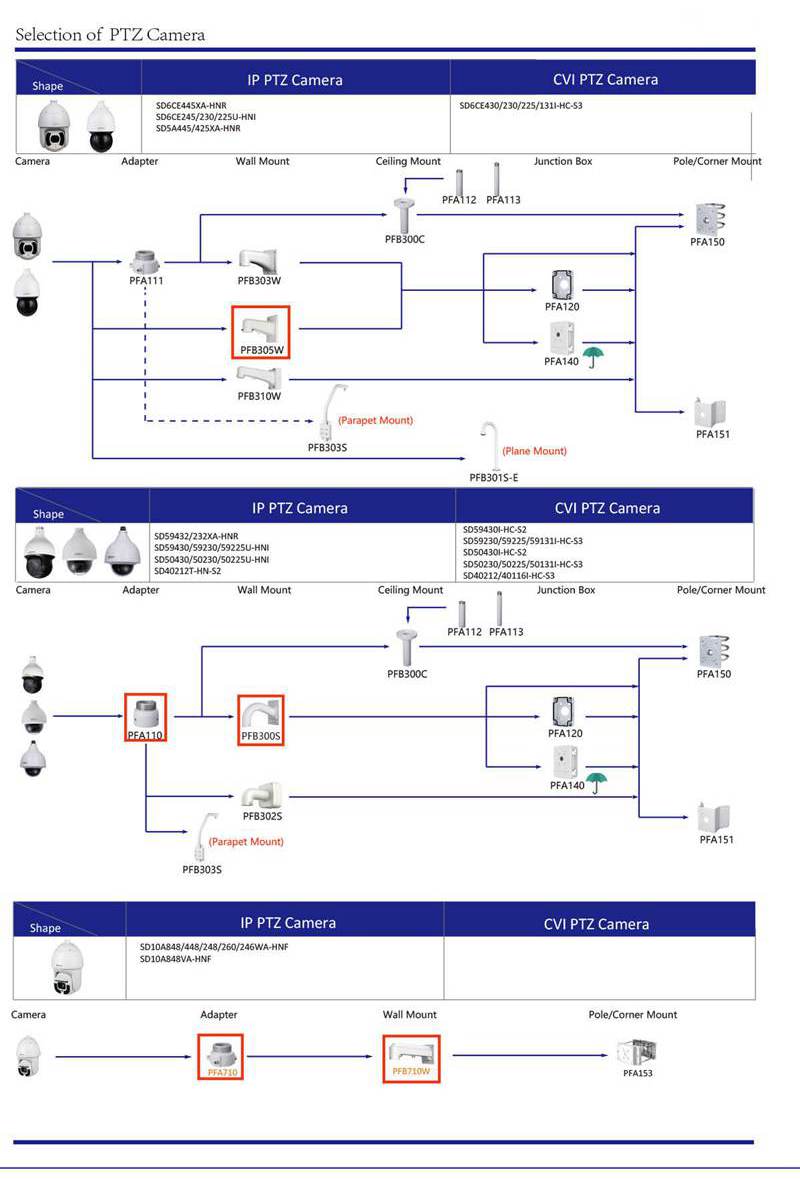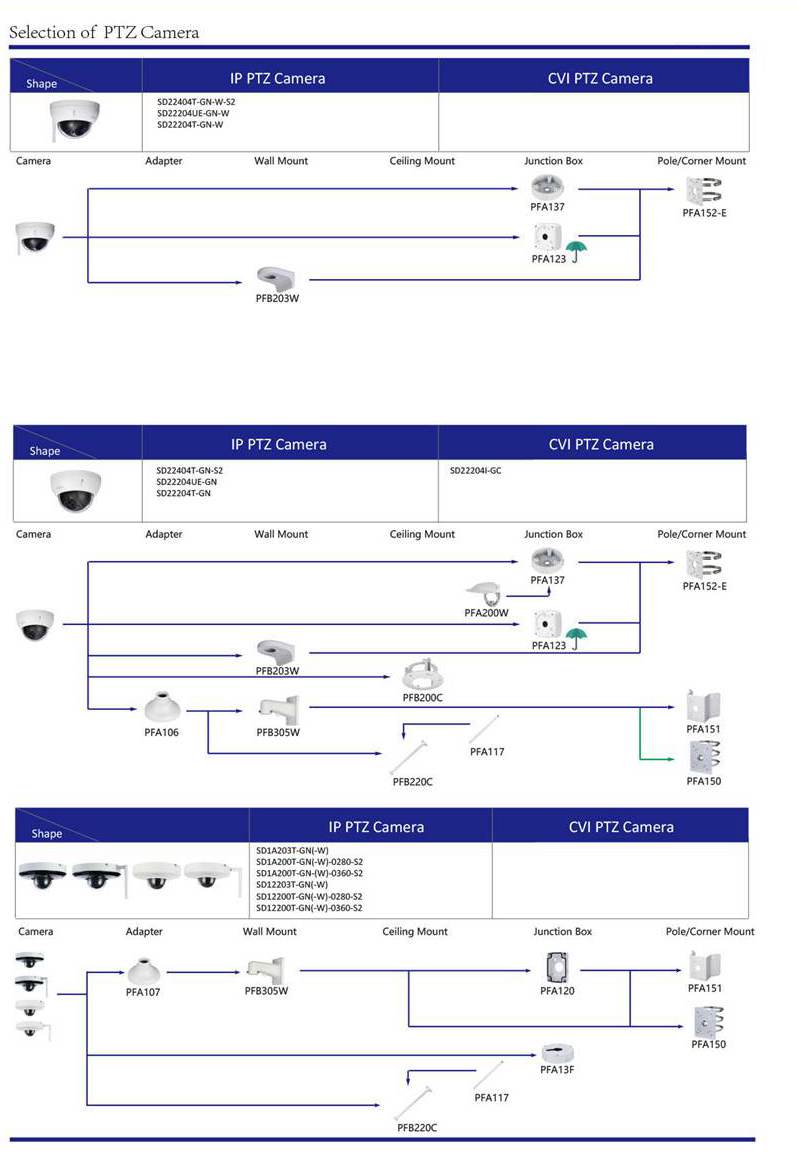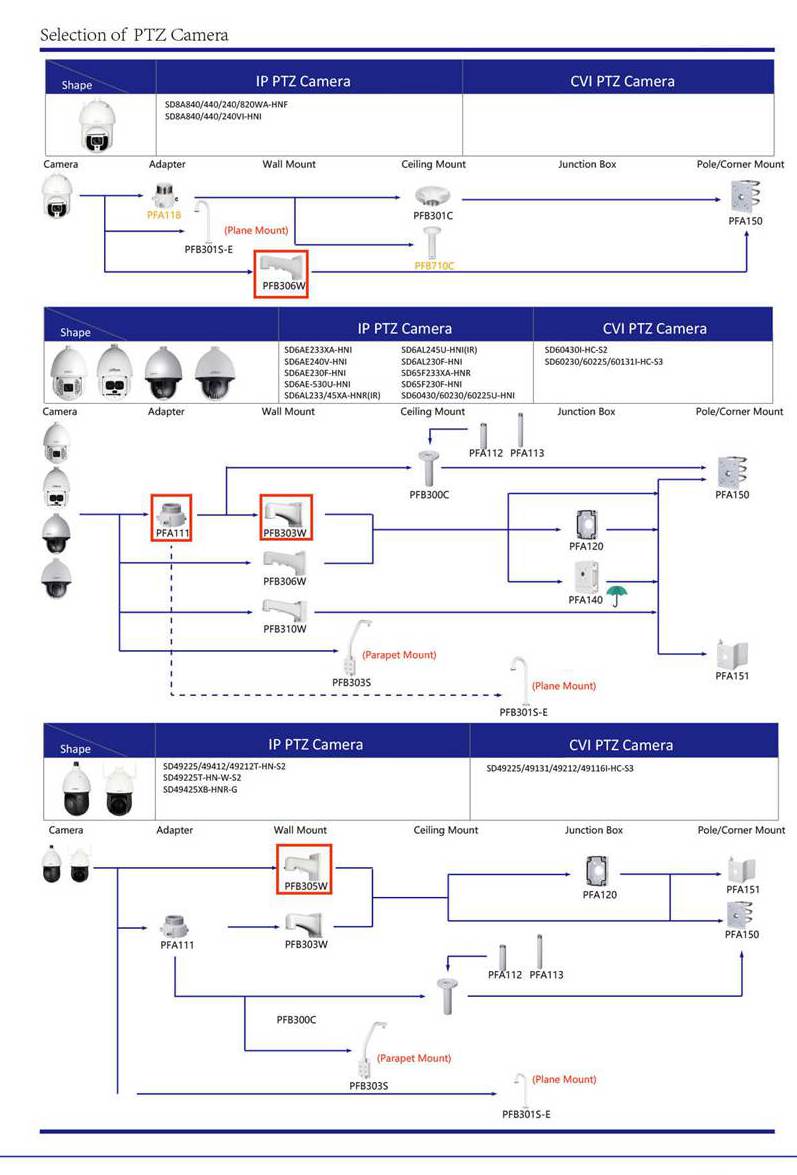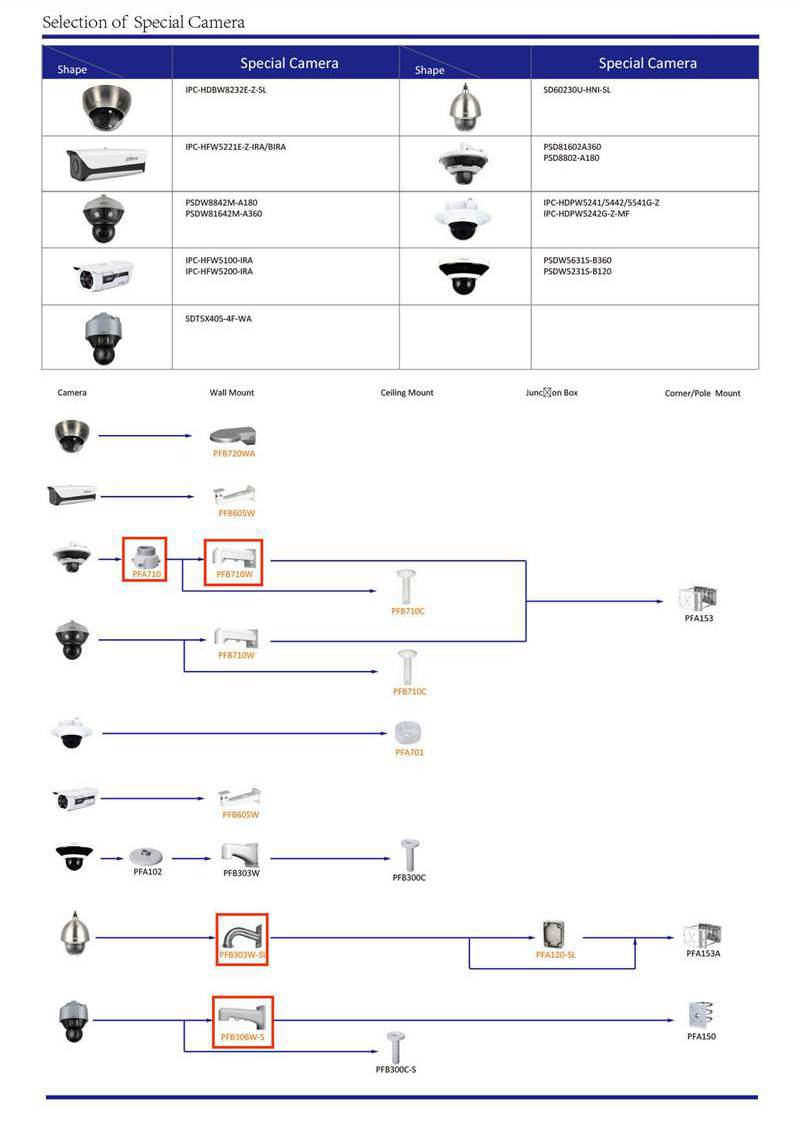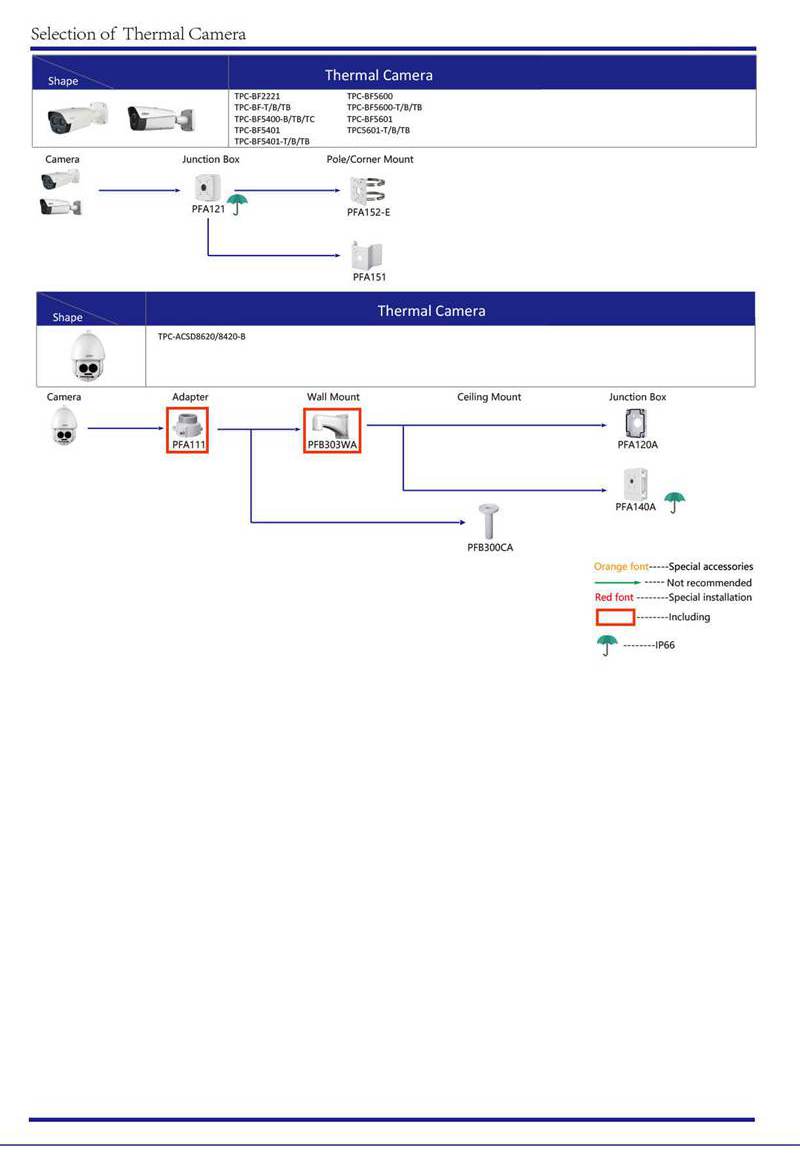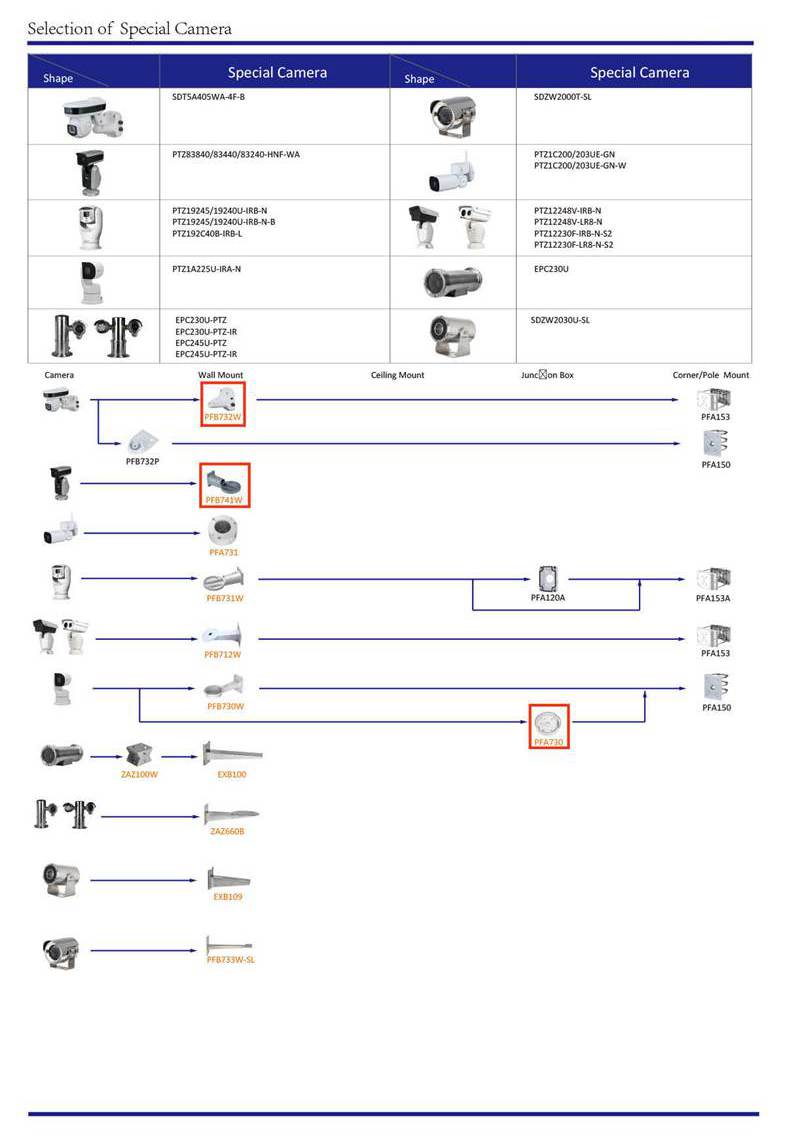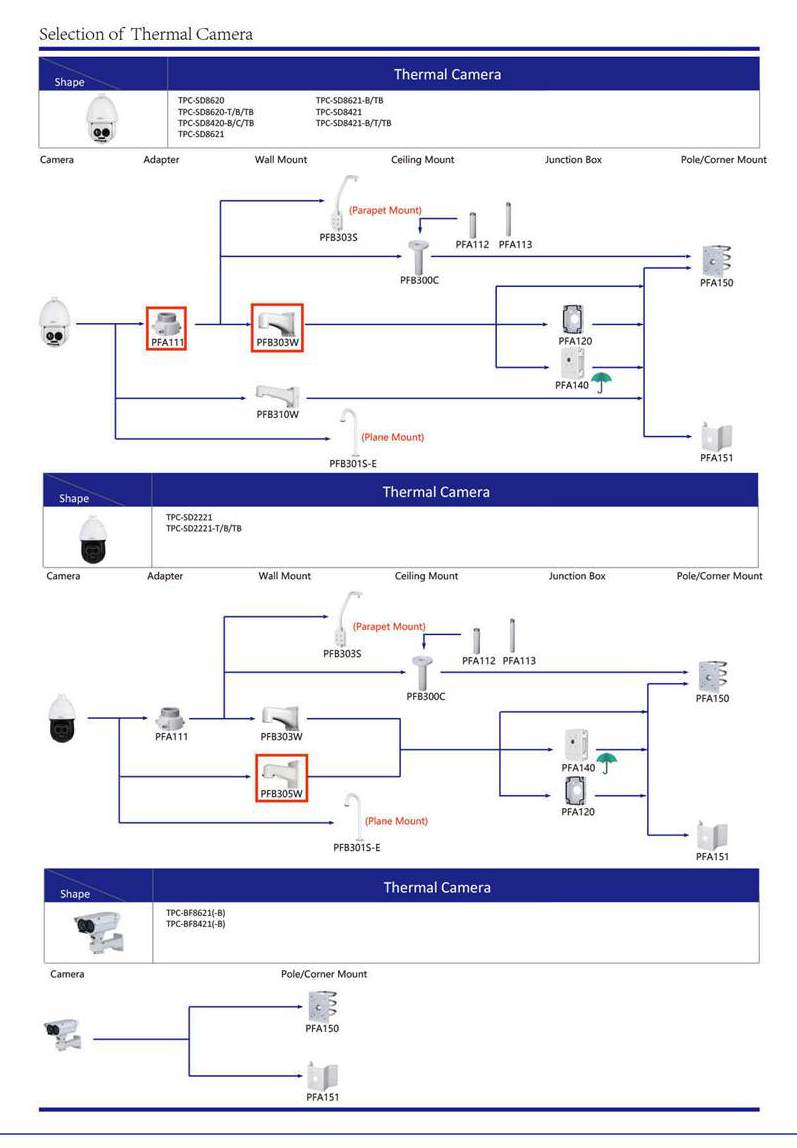 ****************
**
**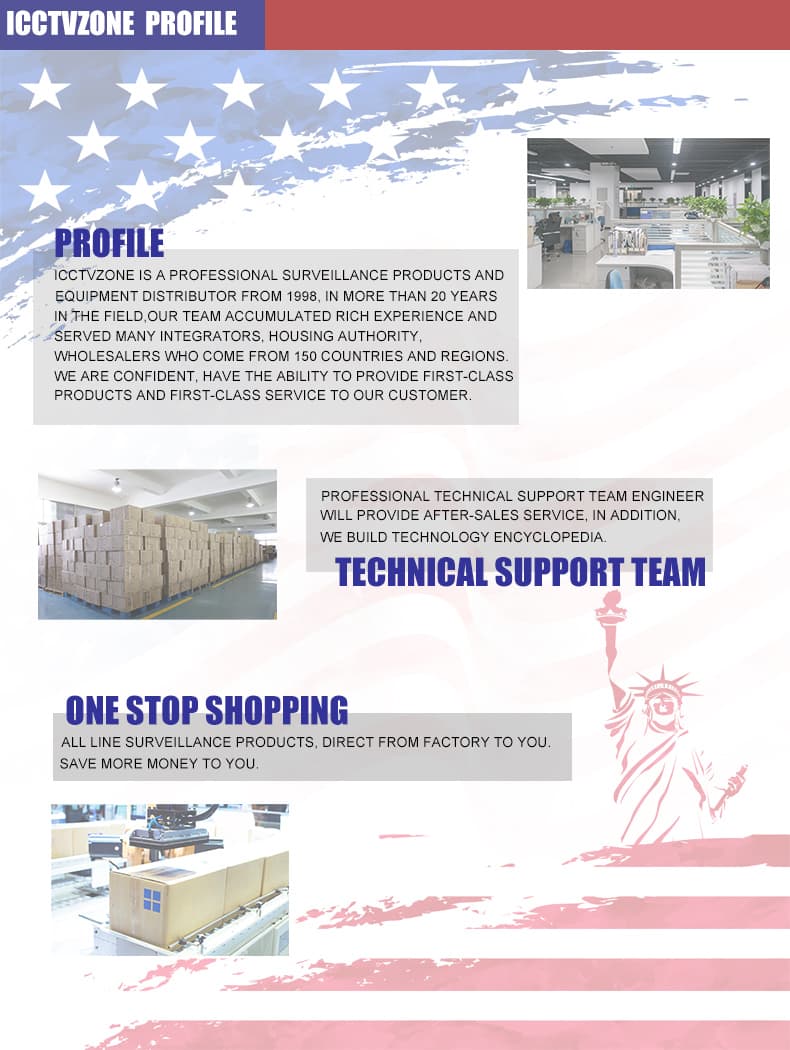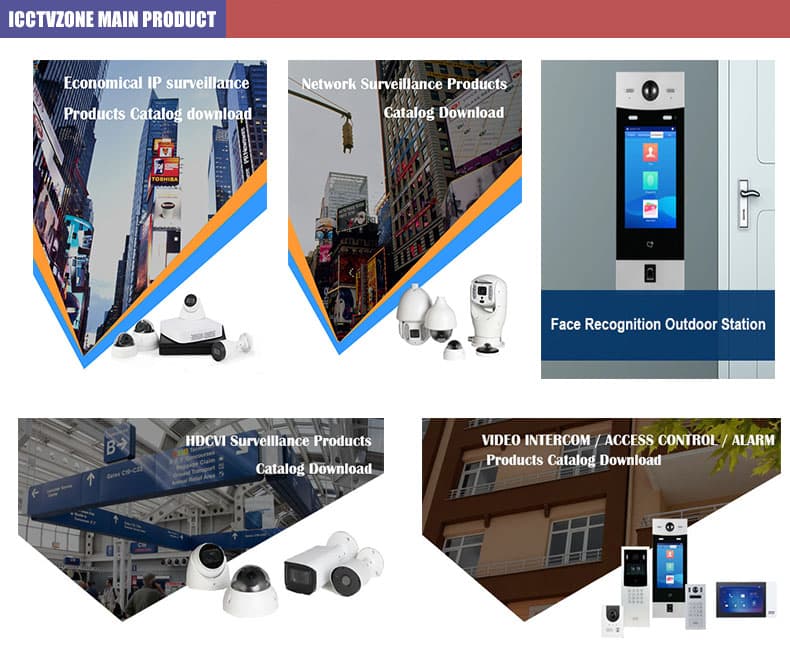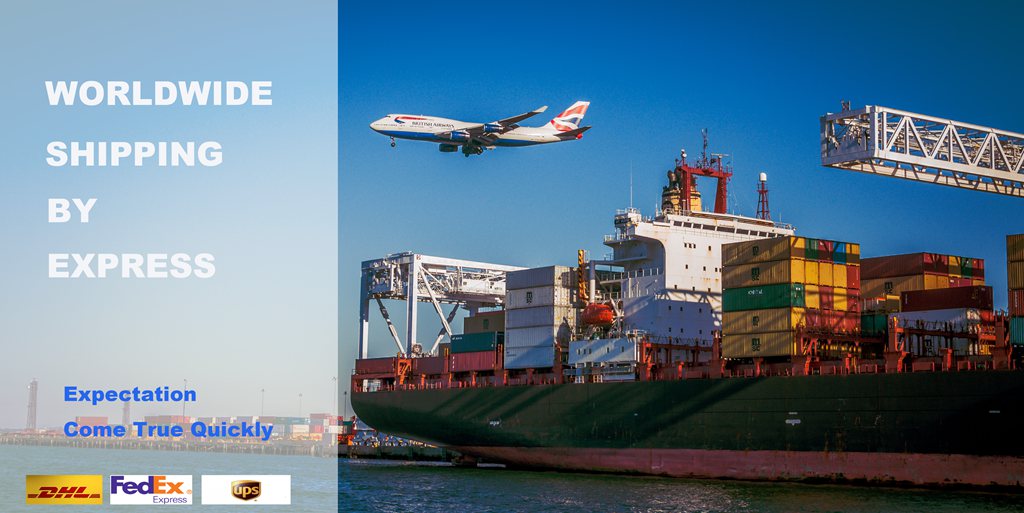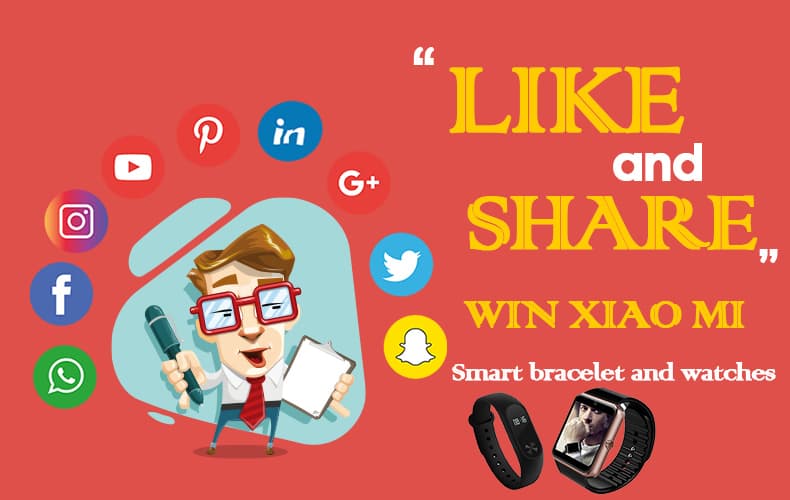 ****
| | |
| --- | --- |
| Brand | Description |
| History | Color sit amet, consectetur adipiscing elit. In gravida pellentesque ligula, vel eleifend turpis blandit vel. Nam quis lorem ut mi mattis ullamcorper ac quis dui. Vestibulum et scelerisque ante, eu sodales mi. Nunc tincidunt tempus varius. Integer ante dolor, suscipit non faucibus a, scelerisque vitae sapien. |